Cruiseabout Cruising in 360
[DRAFT]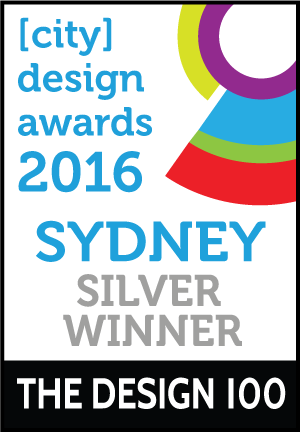 Project Overview
Cruiseabout is Australia's only national retail cruise brand run by cruise experts who have a passion for delivering amazing holiday experiences. With cruising being the fastest growing travel sector in Australia - some are estimating that over 2 million Australians will have cruising by the year 2020 - the team at Cruiseabout wanted to be able to give their customers and those who haven't cruised before, a try before they buy experience via virtual reality. The team set out to revolutionise the cruise industry and provide customers with a greater understanding of what cruising is all about and debunk some common cruising myths. That's how Cruiseabout's Cruising in 360 was born! Partnering with VR Production Company Panedia, Cruiseabout set out to provide Australia's first fully-immersive 360 degree cruise tour on some of the biggest cruise lines in the world – Royal Caribbean International, Princess Cruises, Carnival Australia and P&O Australia.
Organisation
Team
Project Management: Cruiseabout - Kaitlin Johnson & Monique van Gelder

VR Production Company: Panedia - Aaron Spence, Carlos Chegado & James Siebert

Script Writing: Kaitlin Johnson - Cruiseabout

Voice Overs: Cutting Edge

Project Brief
Cruiseabout's brief was to meet the following goals:

1. Provide customers who were researching their first cruise holiday an interactive and real experience as to what options were available for their holiday, on ships departing from Australia (70% of the cruise market in Australia, sail from Australia, so it was important to film these ships first that are here over our Summer).

2. Provide an interactive multi-channel experience for customers that is accessible to anyone - in-store, online - mobile and web through social media, YouTube and our own website, VR headsets and branded Cardboard Viewfinders (Google Cardboard).

3. Provide a conversion tool for our stores to showcase the benefits of higher cabin grades and to give customers a comparative understanding to ensure they book the right cruise line, and right cabin type for their holiday.

4. Provide an Australia first innovation to the cruise industry. Since shooting the Carnival Australia virtual reality, the footage was shared with Carnival America who have now started filming virtual reality for their ships in America but it started with our video.

Project Need
Cruising is hugely popular with Australian travellers, but there are still misconceptions about it from people who have never cruised before, so it was important we showcase cruising in a new light. Furthermore, Australian cruise agencies are predominantly online with no retail presence and the industry focus is towards advertising price, destination and itinerary. This is great for customers who know what they want (Google's 'Path to Purchase' survey estimates they are 68% of cruise market) however 32% of the market are new to cruise and the cruise agency industry does little to educate these customers who want to compare different ships to find out which one suits them.

Cruiseabout's goal has been to provide the new to cruise market with an understanding of what cruising is all about, what activities are onboard, what accommodation is right for them, what ship will suit their needs better and which ship's dining options are more suited to their dining preferences.This information is currently difficult to source in one place and requires researching on multiple websites and multiple web pages, but through virtual reality the experience for the customer becomes real and understandable, making their decision clearer and faster.
User Experience
The whole concept behind the Cruiseabout virtual reality experience was to educate and empower consumers during the booking process by giving them the next best thing to experiencing the cruise first-hand. For travellers that were new to cruise and unfamiliar with ships, cabin types and the onboard experience, the 'Cruise in 360' experience will be a huge asset to their decision making process as they have the ability to get a taste for it virtually before stepping on board in real life. All the ships put on an amazing display and customers can look up, down and over their shoulder to experience what it's like to be on board these ships complete with theatre performances, restaurant walk-throughs, cabin inspections and previews of the onboard facilities like Royal Caribbean's FlowRider, P&O's Edge where you can walk off the side of the ship and Carnival Australia's largest waterslide slide at sea! This experience is a game changer for the cruise booking process that is already a highly collaborative, interactive process, and access to virtual reality vision is a way to enhance the in-store experience for Cruiseabout's customers, while ensuring all customers can access the vision via online channels or their mobile.
Project Marketing
Cruiseabout introduced the never before seen virtual reality technology to the Australian cruise market at a launch in February. Leveraging off the media hype Cruiseabout then rolled out Phase 1 of their marketing campaign - a strong digital campaign on Facebook and YouTube. To date the videos have reached over 1.6 million people! Phase 2 directed train commuters to look up and take an ocean view of cruising from their seat with a high impact out-of-home advertising take-over. Rolling out across key commuter routes in Sydney, Melbourne and Brisbane, the campaign included Wi-Fi Train advertising as well as displays on the back of train seats and in the cabin to encourage viewers to interact with the 360 degree video content on their mobiles. Delivering the virtual cruise experience to commuters allowed Cruiseabout to get in front of people who have never considered a cruise before and hopefully educated them and helped change perceptions. The campaign reached in excess of 1.2million commuters during the 10 week campaign. Cruiseabout also leveraged their store presence with pop-up virtual reality zones in major shopping centres with strong centre advertising as well as running a promotion with Cruise Passenger to giveaway free Cardboard Viewfinders.
Project Privacy
This project didn't have any major privacy concerns. During the filming of the virtual reality content production team were mindful of passengers being included unwittingly in the shot and worked closely with the cruise lines to inform passengers that we were filming on the cruise and had additional people at the film shoot to ask them to relocate to another area of the ship while we filmed if they weren't comfortable being in the background. Looking at project privacy from a digital perspective – Cruiseabout has very strong customer privacy practices and no data was used in the digital campaign.
TravelTech helps us to get from A to B easier, quicker, cheaper, takes us to places far away while still sitting in our armchair, makes getting lost hard to do and informs, guides and assists. Take us on a journey with your TravelTech.
More Details