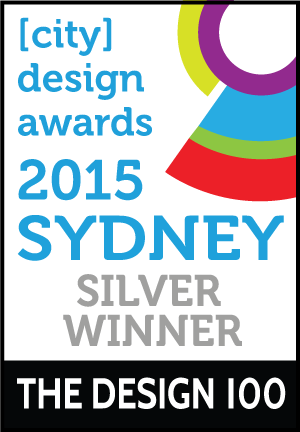 Project Overview
Boxes of Babylon aims to provide evocative and meaningful moments, akin to a child's anticipation at finding a favourite at the bottom of their lolly bag, an explorer discovering an exotic and unmarked location; or an archaelogist revealing the treasures of kings and queens past. What better gift to give someone that experience? Our team has travelled the world to bring you the bespoke, the distinctive and the inspirational. Only 500 of each design will be curated into a limited edition ensuring that each gift is unique. Boxes of Babylon brings you the joy of thoughtful giving.
Project Commissioner
Project Creator
Team
Business Development Manager - David Roberts
Project Consultant - Paul Martusewicz
Designer - Emily Williams
Web Project Manager - Stacey Martin
Digital Marketing Account Manager - Qiret Lane
Project Brief
Jules & Lara came to us in July 2014 with an idea for a new business. They had a successful events business that often required premium, luxury gifts and they struggled to find a company that offered the level of packaging, gift quality and thoughtfulness that they wanted for their gifts. Having traveled the world and seen amazing gifts and crafts overseas they saw a gap in the luxury gift market to create an online store which would allow them to put together bespoke gift boxes for that special occasion, business or pleasure. They came to us with a branding guide but had no experience in web or digital marketing and looked to us for guidance to build their business from the ground up and help them launch in Australia in 2015 and then expand into Europe in 2016.



Project Innovation/Need
Boxes of Babylon needed to be a responsive website that worked well on desktop, tablet and mobile so our focus was on the UI and UX of the site. We needed to ensure that viewing, selecting and purchasing a box was easy, extremely visual and enticing. The website needed to exude premium and high quality; imagery and photography were absolutely key to achieving this. We worked on the BigCommerce platform to make the checkout as easy and smooth as possible. Moving forward the platform will allow multi currency as the business expands overseas.
We have continued to work with Boxes of Babylon since site launch on their digital marketing strategy. We have taken them through a persona matrix workshop, resulting in a an ever evolving roadmap working to our proven methodology. We will use a dynamic blend of marketing services such as SEO, PPC, social media and marketing automation to achieve their ambitious growth targets for their new business.
Design Challenge
The client had very high expectations in terms of design. Although they had a logo and packaging design ready, as a new startup, the client did not have a complete visual identity that they could market to their target audience. The two key markets Boxes of Babylon sell to are direct business to consumer and larger corporates. The design needed to communicate to these markets as well as reflect the story of the artisans the products are carefully selected from.
During the design process, there were initial communication challenges by way of a changing design brief. Quality photography and website content was not ready in the early stages which led to concepts that didn't satisfy the client. We offered further guidance and advice to assist the client to establish a clearer design brief and once we received all the materials for the website, we were able to compose a website design that is strong on imagery with an easy to navigate layout.A further challenge was tight timing, with a looming Mother's day campaign date set. The earlier issues ate into the project timeline, however the team worked diligently to have the website ready by the set date.

User Experience
The outcome of the Boxes of Babylon website is an engaging and visually strong design that highlights the quality of the product, as well as a clear user journey to purchase any of the products displayed. The navigation of the site is simple and contrasts well from surrounding elements making it easy to recognise and find. There are consistent areas of the site like navigation and breadcrumbs, social buttons and cart functions that are pattern forming and therefore minimises users' memory load.

Purchasing a product is easy and the website gives the users appropriate feedback on what is going on at each step. The site is efficient for different experience levels as there are multiple ways to buy a product, through a step by step or shortcut process. There are also various points in the site that help users to recognise and recover from any problems when entering cart and checkout pages.

Digital Experience - Website

This award celebrates innovation and creativity in design of a unique user experience in the combination of text, audio, still images, animation, video, and interactivity content for websites. Consideration given to clarity of communication and the matching information style to audience.
More Details