Gosford Leagues Club Park
[DRAFT]

Image Credit : Guy Wilkinson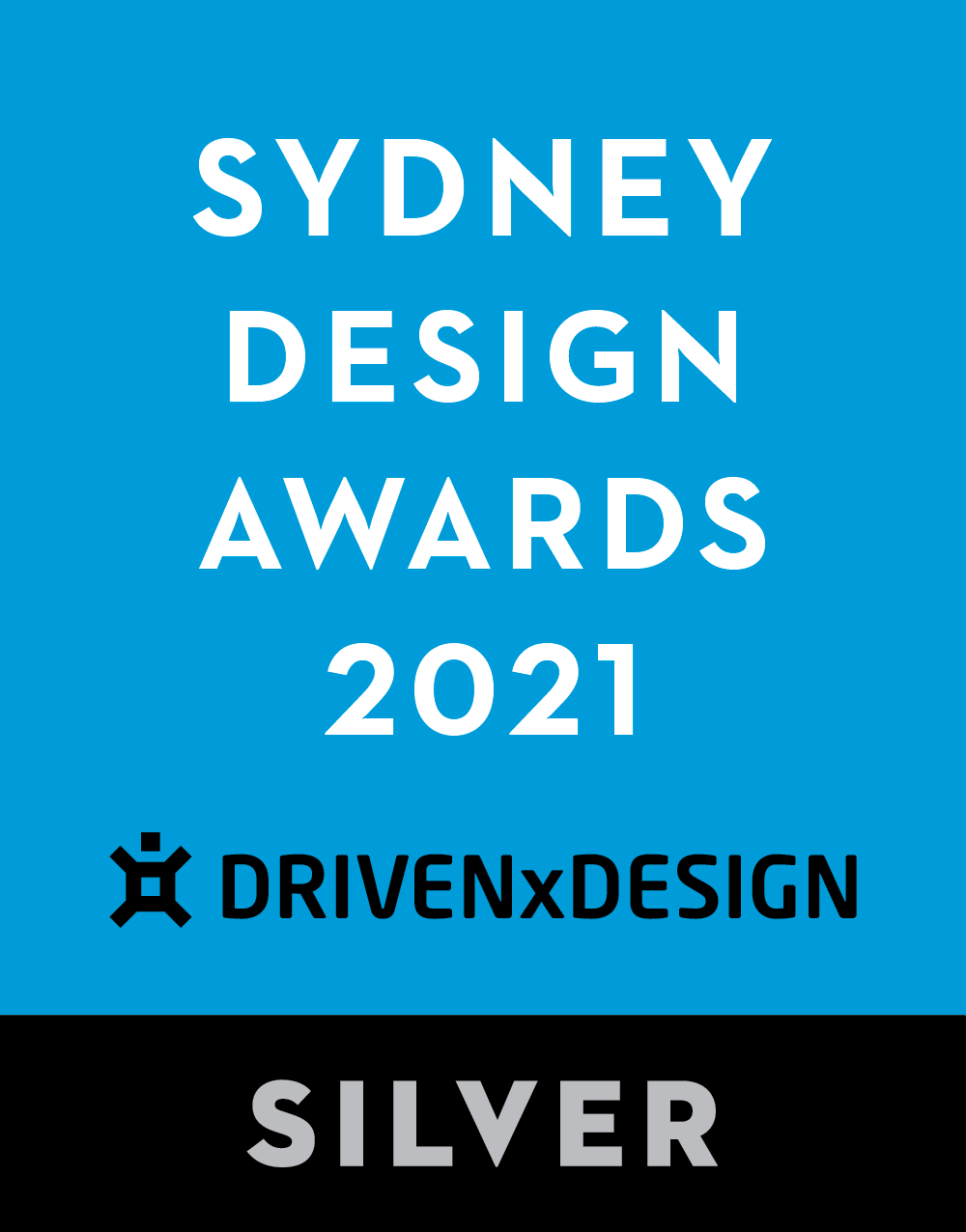 Project Overview
Gosford has a rich and varied history, both Indigenous and European. Narratives of the past include the shoreline, Indigenous Darkinjung culture, the Leagues Clubs, and the evolution of the city. The Gosford Leagues Club Field is an iconic gateway to the city and connection the waterfront; embracing the past patterns and uses of space, and serving as a reminder of the significance these stories have had in shaping the present.

Brisbane Waters has long been separated from the original shoreline by the Central Coast Highway. An underlying theme for this project was to re-imagine this connection. Cut along the 1919 shoreline, the 'Tidal Terrace' fills with sea water every high tide, creating a dynamic, energetic, wild play area. Designed in collaboration with Darkinjung people, the tidal terrace tells stories of local aquatic life, pre-European history, and early contact. Bush tucker planting feeds into the Darkinjung narrative of moving from the forest to the sea.

At the centre of the tidal terrace the 'Norimbah' provides a stage for community events. Clan poles feature artwork that reveals Darkinjung culture and the culture of neighbouring nations.

Elements of wild play, including logs, rocks and ropes provide a play passage between the Tidal Terrace and three adjacent playgrounds with sculptural play equipment.

Ray Maher Field carries cultural significance for the Central Coast Leagues Club. Tracing its perimeter is a jogging track coined the Walk of Fame, showcasing sixty brass plaques honouring local community members who have made important contributions to the city.

Project Commissioner
Hunter & Central Coast Development Corporation
Project Creator
Team
CLIENT: Hunter & Central Coast Development Corporation
COUNCIL: Central Coast Council
INDIGENOUS CULTURE: Darkingjung LALC

CORE DESIGN TEAM
LEAD DESIGN/ PUBLIC DOMAIN & LANDSCAPE ARCHITECTURE: Turf Design Studio
ARTIST: Kevin 'Uncle Gavi' Duncan
WSUD (Water-sensitive urban design)/ TIDAL TERRACE: Civille
LIGHTING ART: ElectroLight
SIGNAGE / GRAPHICS: Wordplay
CIVIL: ADW Johnson

TURF DESIGN TEAM:
Mike Horne, Scott Jackson, Abdallah Richards, Danica Bird, Brigitta Schyns



Project Brief
Fundamentally this project is about connection; connection to environment; connection to 'country' and connection to community – making a place for all.

Gosford, one of the earliest European settlements in New South Wales and now a thriving town, is undergoing significant revitalization, led by a number of State government initiatives including Gosford Leagues Club Park - an inauspicious cluster of underutilised playing fields on reclaimed waterfront separated from Brisbane Waters by Dane Drive, an arterial road.

Our brief was to provide a town green, a regional playground, conserve existing phoenix palms, extend Baker Street to provide frontage for new adjacent development, and lastly, provide a new and 'community node'.

Discovery of the early shoreline on historical surveys, located deep within the park, long buried, strongly influenced the park narrative and its overall physical form. We saw an opportunity to not simply interpret, but also restore this lost shoreline in a kind of archaeological dig, revealing the bay floor as an estuarine wild play area, a 'Tidal Terrace'– a place to play, to learn, to connect to nature

Project Innovation/Need
Our approach was to codesign the project with 3 key stakeholders: client Hunter Central Coast Development Corporation, Central Coast Council and Darkinjung Local Land Council; via a series of design workshops identifying key attributes, opportunities and options for site development.

Working with the Darkinjung, we learnt the site was an important camp, a place of trade and cultural exchange, a meeting ground between the Darkinjung clans and adjoining nations such as the Gadigal, Gomeroi and Wiradjuri.

The Darkinjung oral history recounts this place as an important point of first contact between the Darkinjung and Europeans – when charting the Brisbane Waters in the first months of settlement, Phillip's exploration party found a large camp with a marina of canoes at the shoreline.

We also learnt the importance of 'country'as resource and spiritual connection. Elder and artist Kevin Gavi Duncan shared important local rock carvings and asked if these could somehow be incorporated in the park.

The Tidal Terrace became a place to interpret these songlines and stories; the camp, first contact and carvings, in a new meeting ground for all. At its heart is a central community node, Norimbah - a dance ground defined by timber totems of both clans and nations. Mythic sea creatures in the shape of local rock carvings, formed as stone terraces, swim in on the tide, reinhabiting the recovered coastline, encircling both the Norimbah and also Phillips' Gig, approaching from the bay. Two songlines forever intertwined.

The community is invited in; to experience and to play.

Design Challenge
As landscape architects on the Leagues Club Park project, Turf Design Studio has been instrumental in helping deliver a vibrant, inclusive place for people of Gosford to gather, play, learn and celebrate.

Mike and his team incorporated several unique and innovative design elements that sets Leagues Club Park apart from other regional play spaces, notably a natural tidal water play zone.

They also worked closely with the local Aboriginal land council to create a space that is imbued with the culture and history of the region's original inhabitants.

Turf's expertise, willingness to collaborate and dedication have helped us deliver a landmark destination that will be enjoyed by the people of Gosford and the wider Central Coast for decades to come.

- Valentina Misevska CHIEF OPERATING OFFICER, Hunter & Central Coast Development Corporation

Sustainability
Local Artist – 'Uncle Gavi' Duncan's input has been enormous in ensuring the stories of the Darkinjung's past, present and future and connections to the land and the waters of this place have been weaved throughout this one of a kind play space. "You have helped create a legacy here that will live on through the ages." - Chairperson, Darkinjung LALC
Environmental: A living, breathing bushland ecosystem that complements the park's proximity to the waterfront with a dynamic waterway feature that fills and drains daily with the Brisbane Water tide. People of all ages will be able to splash around, get wet and wild and explore this natural bushland setting that will constantly change and evolve with the tidal rhythms.

The unstructured play zones tell the Aboriginal stories of the Country on which we stand, side-by-side with non-Aboriginal history, encouraging exploration and interaction with nature and highlighting the importance of the site to the people of Darkinjung.

The 'Tidal Terrace' will be a dynamic wild play area that fills and empties in unison with the tidal water levels within Brisbane Water adjacent to the site. A new pipe has been installed at depth below the Central Coast Highway to connect the tidal terrace to Brisbane Water and allow the water to flow into and out of the tidal terrace passively without the use of pumps. A motorised mechanical gate system has been installed that automatically isolates the tidal terrace from Brisbane Water when the water depth reaches a pre-set level.

Tags
This award celebrates creativity and innovation in the process of designing and shaping cities, towns and villages, and is about making connections between people and places, movement and urban form, nature and the built fabric. Consideration given to giving form, shape and character to groups of buildings, streets and public spaces, transport systems, services and amenities, whole neighbourhoods and districts, and entire cities, to make urban areas functional, attractive and sustainable.
More Details