St Leonards Square
[DRAFT]

Image Credit : Murray Fredericks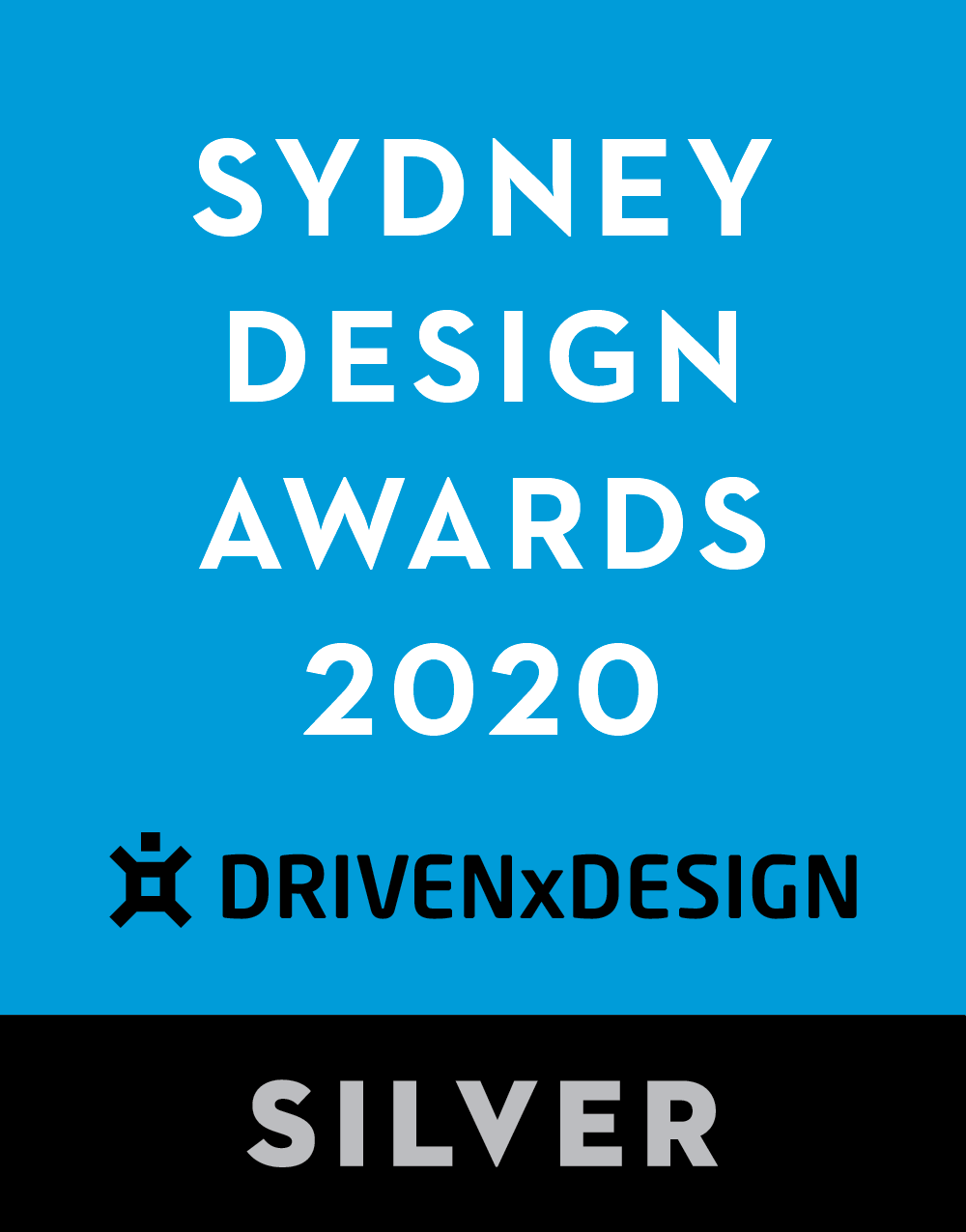 Project Overview
With its high-quality design and luxurious amenity, St Leonards Square is leading the revitalisation of Sydney's Lower North Shore from a commercial office hub to a thriving residential neighbourhood richly layered with lifestyle and business draw cards.

The overall 'Square' concept designed by Sissons Architects and Mirvac Design, is innovatively composed of two triangular towers, The William and The Jackson (27 levels and 35 levels respectively), separated on a diagonal, North facing axis to maximise light and views throughout the development. The unique triangular high-rise buildings spill into curved landscaped areas at the ground plane, where a central plaza connects the public recreational space, retail tenancies, private residential & commercial lobbies encouraging the interaction of residents, commuters, shoppers, exercisers, workers and the wider public.

The mixed-use development comprises of 527 apartments, 32 commercial offices, a Virgin Active gym and 10 retail tenancies.

What sets St Leonards Square apart – and is especially rare for Sydney high-rises – is the level of amenity and hotel-like experience. Within the towers, residents can swim, work out and socialise against stunning panoramas of Sydney Harbour fourteen storeys high. The luxury continues with 24-hour concierge services, spa, sauna, steam room, music studio, cinema, games room, meeting rooms and entertainment spaces to cater for all interests.

St Leonards Square's success has been apparent from the first sales launch in March 2016, with 90% of apartments in The William tower sold in one day and 40% repeat purchasers.
Organisation
Project Brief
The design team set the task to reimagine this once staid commercial site as a vibrant mixed-use development, in a way that would kickstart the urban renewal of St Leonards into a lively, sophisticated neighbourhood for the community to live, work, socialise and relax. With inspiration for the bold orange hue of the building and organic shaped landscape architecture drawn from the natural surrounding native bushland, St Leonards Square was designed with its context in mind.

The development team presented a compelling mixed use 'vertical village' lifestyle to entice a new generation of Lower North Shore residents. Key to this would be to provide an unprecedented standard of amenity and services, setting a benchmark for the area ahead of other future developments.

The construction process leveraged off the inclusion of prefabricated components within the build to increase programme efficiency on site and reduce waste & on-site labour. Concrete precast panels and prefabricated bathroom pods which locked into place on site were just some of the technologies adopted.

Significant site constraints, including a relatively tight footprint and the adjacent concurrent development, required an innovative approach to design and construction both technically and aesthetically.

In addition, it was critical that all stakeholders including purchasers, residential & commercial, the local Council and the community felt confident in the quality of the project and Mirvac's reputation for quality, particularly given the recent controversies plaguing other NSW high-rise developments.

Project Innovation/Need
Sissons Architect's design concept, which split the square site in half diagonally creating two triangular towers, bringing an array of aesthetic and practical benefits.

The orientation and separation of the towers maintains view corridors, maximises natural light and minimises perceived massing from the low-scale neighbourhood to the south.

The architectural design harnesses the site's naturally elevated topography to bring remarkable panoramic Sydney vistas from within, and a new local landmark from afar.

The towers' striking angular forms echo the geometry of the area and their warm palette evokes a connection to the natural landscape of and around Lane Cove River.

Articulation, materiality, and natural earthy tones help distinguish this high-rise as predominantly residential rather than commercial, supporting the spirit of the project's placemaking goals to establish a more residential-focused neighbourhood.

Form and space drive the functional success of the mixed-use site by maximising active edges and legibility. The striking angles of the residential forms transition to curves at the groundline, which clearly differentiate the commercial levels and seamlessly connect to the central open plaza. This heart is well-resolved for easy navigation between public and private spaces and advances the user experience for all.

To overcome site constraints, several high-quality off-site prefabrication solutions were used, increasing project efficiency and reducing waste/labour on site. 55 prefabricated air-conditioning condenser decks were developed specifically for SLS. These allowed each floor to be tested/commissioned individually & progressively, rather than post-completion of the of all floors.
Design Challenge
One key challenge was navigating the delivery of the project and settlement concurrently with the adjacent construction site. The respective development teams worked together to develop a retention system (freestanding buttress wall), which allowed both projects to progress without impacting each other.

Mirvac's internal teams have been communicating ongoing construction updates about the adjacent site transparently to purchasers, residents and workers throughout the settlement process and beyond, to set expectations.

The project faced heightened scrutiny following the highly publicised controversies of other towers and the dangers of combustible cladding. The subsequent tightening of certifying processes also increased the timeframe for obtaining construction and Occupation Certificates. Mirvac worked closely with the project's Private Certifying Authority to understand changes to the approval process. Through transparent and consistent communication, Mirvac has differentiated from the competition and reinforced community and market confidence in its all-under-one-roof business model and commitment to quality.

Limited space at the site boundary proved a challenge for locating cranes, hoists, concrete pumping space and concrete booms. Additionally, RMS would not permit entry from Pacific Highway, forcing all construction requirements to be confined to Nicholson Street. The solution to take full advantage of off-site prefabrication options allowed for high-quality outcomes such as pre-cast columns and integrated slab-edge cover, which also assisted with program certainty.

In 2017, the sub-contractor market saw high workload levels, constrained skilled labour and increased costs. Mirvac allowed sufficient contingency and trade reserve for St Leonards Square to counteract these conditions.

Sustainability
Socially, the design has delivered an urban magnet for St Leonards, leading its placemaking growth into a vibrant, safe, inclusive and inviting place to live, work and relax. The well-resolved groundline is key to supporting greener movement networks by enhancing access to public transport, including the future Crows Nest Metro Station.

For residents' wellbeing and happiness, the development delivers secure, high-quality housing in a central position on the Lower North Shore.

The central urban plaza encourages residents, locals, workers, shoppers, commuters and visitors to connect and congregate, building a new community. Tower orientation ensures the plaza catches sunlight, making it a perfect lunch spot. Designed by Arcadia, the landscape architecture has provided ample natural light, and plenty of vantages from which to enjoy the kinetic tree sculpture by world renowned artist Phil Price which sits within a water feature. The plaza has also been planned to seamlessly connect to forthcoming Friedlander Place, a 1600sqm open green public space to run north-west of the site which will create further connectivity to the public from the street behind.

For environmental sustainability, St Leonards Square incorporates passive design measures, including maximising natural light into all apartments via full-height double glazing, along with water-efficient fixtures, rainwater capture and reuse, energy-efficient appliances, day/night zoned air-conditioning and LED lighting.

For economic sustainability, the high-quality construction and experience held by Senior Project and Site Managers, paired with enduring materials, technologies and innovations, provide value through longevity.

Architecture - Mixed Use - Constructed

This award celebrates the design process and product of planning, designing and constructing form, space and ambience that reflect functional, technical, social, and aesthetic considerations. Consideration given for material selection, technology, light and shadow.
More Details