Image Credit : Shannon McGrath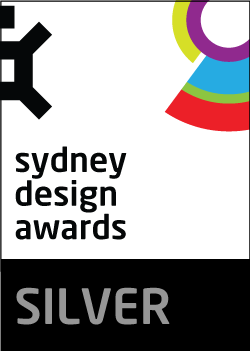 Project Overview
TripAdvisor's new workplace supports a highly agile work methodology in every detail – while also exuding adventure and spontaneity. Bringing its local businesses, Viator and Dimmi, under one inspiring roof, Unispace created productive work zones with an emphasis on collaboration.
Project Commissioner
Project Creator
Team
Angela O'Connor, Carolina Velosa, Chris Jones, Daniel Jones, John Bechara, Kenny Gunawan, Mark Fawkes, Suzana Keca

Project Brief
As one of the world's largest travel sites, reaching 340 million unique monthly visitors, TripAdvisor's branded sites make up the largest travel community in the world. Viator is the world's leading online tour and travel activity booking site, while Australian-grown Dimmi is a restaurant booking network. To take these businesses to the next stage of growth, they needed to come together: sharing one space to foster collaboration.

Globally, TripAdvisor has a policy that no two meeting rooms have the same name. Each space is designed to have a strong sense of place, with themed zones and rooms based on TripAdvisor's top attractions. Teams can meet in Angkor Wat, Hakone, the Forbidden City, Giverny or at the Golden Gate Bridge. In every room, floor to ceiling graphics depict someone experiencing that place, rather than a static monument. The entire space is highly social and collaborative, with no private offices. The café-style kitchen is the social heart of the office, and includes the a coffee machine and ping pong tables, as well as a pool table, gaming console, free snacks and beer on tap.
Project Innovation/Need
Working directly with TripAdvisor's Boston head office, Unispace ensured the design brief also met the local team's functional and design requirements. Bringing the experience of travel and adventure into the office without being cluttered or kitsch meant each detail needed to evoke different parts of the world. This is a fun and immersive work environment that's also high on productivity.
Design Challenge
As team members are local and remotely-based, a key challenge was accommodating the agile "scrum" meetings which typically happen at the same time each day with the "product owner" in San Francisco. To facilitate their global, agile methodology, semi-enclosed stand-up areas were created so meetings could take place simultaneously. Teams are surrounded by custom-built writable, pinnable, magnetic boards which can easily be taken to the meetings so progress is tracked in real time. Each team of 5-10 people works in a pod. Chat rooms and phone booths are scattered around the open plan work area, and writable surfaces are everywhere.
Sustainability
Sustainability is an integral part of the Unispace methodology. This best practice approach was adopted for the design and delivery of TripAdvisor's new workplace. Access to natural light was maximised and sustainable materials, finishes and furniture were sourced where possible.
Interior Design - Corporate & Commercial

This award celebrates innovative and creative building interiors, with consideration given to space creation and planning, furnishings, finishes, aesthetic presentation and functionality. Consideration also given to space allocation, traffic flow, building services, lighting, fixtures, flooring, colours, furnishings and surface finishes.
More Details