[interview] the project story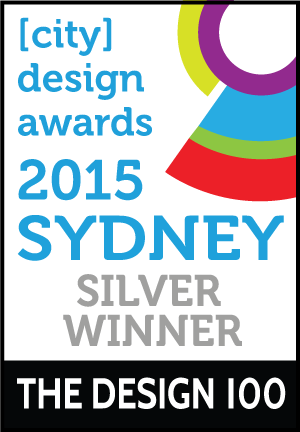 Project Overview
Sydney Culture Walks is the ideal companion for discovering the city on foot - discover hidden laneways and new neighbourhoods while learning about Sydney's fascinating history and the stories behind the city's most loved public artworks.

The app guides users on walks through the inner suburbs of Sydney, highlighting historical buildings and public artworks with deep information and rich photos, video and audio content.
Project Commissioner
Project Creator
Team
The project team involved:

Mick Byrne, We Make Apps - Android development and client liason
Mark Beaton, We Make Apps - iOS development and technology
Simon Mathews, We Make Apps - Visual design and user experience
Project Brief
The City of Sydney's historians had already designed a number of walks through the city and produced paper-based multi-fold brochures for residents and visitors to use on their walks. The brief was to take this deep, but very static, content and make it come alive on a smartphone app.
Project Innovation/Need
While the use of the GPS and mapping technologies have become de rigueur in smartphone apps to show the locations of places, there's still relatively few apps using maps to guide users on a walk - and even fewer that do it successfully.

We spent a long time honing the user interaction in the app; jumping back-and-forth between the design and development stages of the project, and continually pushing the limits of the technology we were working with.

The result is an app that seems deceptively simple when used. Reviews of the app have been glowing and it remains one of the showpieces of our portfolio.
Design Challenge
A key challenge for this project was to design an app that users could easily refer to out on the streets of Sydney, with clear and intuitive integration with the device maps, but at the same time allow the app to be used solely as a content piece for the 'armchair travellers'.

Our solution was to have the maps as an ever-preset feature. On all screens of the app, the content appears in a 'card' which can be slid down to reveal the map behind. The map is aware of the context of the user's experience, and updates automatically as the user browses through the historical points and artworks on a walk.

For the lean-back experience, the map is still there, but in the background as the user swipes through the rich cultural content.
User Experience
The app has become regularly used and is valuable member of Sydney's digital public assets. Users include tourists, local residents, historical groups and art appreciators. The app has been featured by Apple on the app store a number of times.

Recently, the app was upgraded to integrate with iBeacons installed on selected artworks around the city to add an extra element of interactivity.
Tags
Digital Experience - Mobile

This award celebrates innovation and creativity in design of a unique user experience in the combination of text, audio, still images, animation, video, and interactive content for mobile. Consideration given to clarity of communication and the matching information style to audience.
More Details