Johnson Controls Headquarters, Asia Pacific
[DRAFT]

Image Credit : Gensler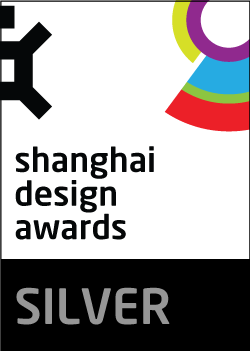 Project Overview
The first triple-certified green building in China, Johnson Controls Headquarters, paves the way toward a more sustainable future; demonstrates company's commitment to China market.
Project Commissioner
Johnson Controls International
Project Creator
Project Brief
Situated between the Hongqiao Transportation Hub and Suzhou River in Shanghai's Chang'ning district, the 44,300-square meter building is located in heart of the Linkong Economic Zone. The Zone acts as a portal to the Yangtze River Delta's key transportation arteries, and already features the presence of several leading multinational companies. Its proximity underscores the company's commitment to the China and wider Asia-Pacific markets.


Project Innovation/Need
The design for JCI's Asia Headquarters relocates four previously separate business units into flexible work neighborhoods surrounding a five-story atrium that encourages collaboration and spontaneous encounters. The space reflects the organization's culture of community and wellness, and includes a gym, healthcare clinic, coffee shop, and canteen, as well as large windows that offer natural light and views of the Suzhou Creek.

Outside, a large public greenway creates access to a public park for employees and the neighborhood. The project also demonstrates JCI's commitment to sustainability with a green roof, photovoltaic panels, and grey and rainwater collection systems, among other features. Together these elements earned the project the IFC-World Bank Group's EDGE Certification, U.S. Green Building Council's LEED Platinum Certification, and the China Green Building Design Label Three Star Certification. It is the first structure in China to obtain all three.

The campus showcases a full range of smart building solutions. Its sustainable design – which includes a Central Plant, renewable energy and intelligent lighting, the Metasys® Building Automation System, and other advanced technologies – is expected to generate 44 percent savings in overall energy consumption compared to the local market standard.
Sustainability
The five-story, 54,000m2 campus features an automatic internal shading system and insulation technologies to manage indoor temperatures, a rainwater harvesting system covering 50% of the building's green rooftop, and a solar hot water system, among other sustainable design features, which include:

Reduced window to wall ratio, insulation of roof and external walls, higher thermal performance glass, energy-efficient air conditioning with water-cooled chiller, variable frequency drives in AHUS, variable speed drives pumps, sensible heat recovery from exhaust air, high efficiency condensing boiler for space heating, air economizers during favorable outdoor conditions, energy-saving lighting system, lighting controls for corridors and staircases, occupancy sensors, daylight photoelectric sensors for internal spaces and solar photovoltaics.

Low-flow plumbing fixtures and dual-flush water closets, rainwater harvesting system and a grey water treatment and recycling system.

In-situ concrete with pulverized fly ash for floor slabs and roof construction, aluminium profile cladding for external walls, nylon carpets and stone slabs for flooring, mineral wool wall insulation and polystyrene roof insulation.
Architecture - Commercial - Large Site - Constructed

This award celebrates the design process and product of planning, designing and constructing form, space and ambience that reflect functional, technical, social, and aesthetic considerations. Consideration given for material selection, technology, light and shadow. 
More Details