TouchBistro iPad Restaurant Point of Sale

Image Credit : TouchBistro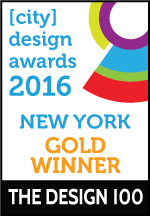 Project Overview
TouchBistro is an innovative, easy, smart, and complete iPad point of sale app built specifically for quick and full-service restaurants, bars, cafes, and food trucks. The business app is available exclusively on the Apple App Store for use with iPads.

While TouchBistro is a business app, our team built it with a firm focus on scientific design. Unlike the plethora of traditional and dated point of sale software available, TouchBistro has distinguished itself by focusing on, and rigorously testing, its design with real humans in the real world—real restaurant servers, managers, and owners.

Our approach to design and rapid testing has helped us turn our software into something that has become integral to the daily working life of those who use it.


Organisation
Team
TouchBistro design and development department.
Project Brief
All design projects at TouchBistro have the same ultimate mandate: to create solutions to the problems that servers, managers, and owners face in a restaurant that are easy, smart, and complete.

Using any feature, or training new staff on the feature, should be easy; the feature itself should be smart, automating or streamlining what would otherwise be a difficult process; and the feature should be complete, in that it solves the problem entirely for the end-user.

There are many different areas of the TouchBistro app that have been designed meticulously to solve specific needs. One example of that design ethos at work is the all-too-common case of needing to combine two bills into one because a customer decides to pay for his dining partner. With TouchBistro this can be done in less than a second with a single tap. Another example is food preparation slowed down because servers have to line up at the wait station to enter orders. With TouchBistro, the server brings an iPad to the table and enters the order right there, instantly transmitting it electronically to the kitchen for preparation while moving on to the next table to take their orders.

Project Need
Restaurants require a smart point of sale system to achieve optimum operational efficiency and an exceptional dining experience for their patrons. It takes a lot more than good recipes to run a profitable restaurant where customers want to dine again and again. Inefficiencies in operations result in wasted food, slow service, miscalculated bills, disgruntled employees and dissatisfied customers.

Restaurants are traditionally slow in adopting technology advances. TouchBistro was a true pioneer in 2010 when the founder embarked on designing a robust mobile restaurant point of sale app for an iPad that could be used by waiters to take orders and payments from diners right at table-side, sending the orders automatically to the kitchen and automatically calculating bills and processing payments. It was also important that the app had an intuitive graphical interface that was easy to train on new staff as restaurants tend to have frequent turnovers.

Restaurants that use TouchBistro consistently report increased revenue and table turns due to the improved efficiency the app provides in day-to-day operations, and rave about how easy it is to train staff on the app in as little as 30 minutes.

User Experience
TouchBistro was designed with an intuitive graphical interface that makes it easy for waiters to efficiently service their customers. For example, when taking an order, TouchBistro displays a small visual depiction of the table surrounded by seats. The server can easily add more seats by tapping a "+" button, and each seat has a distinct color associated with it for fast visual recognition.

As the server is taking an order, he need only tap the desired seat to order items for it. Throughout the meal, he can move items from seat to seat by simply dragging and dropping.

Servers can swipe two seats together to combine orders placed by different diners, allowing the server to create a single bill in less than a second with one tap. This is a radical change to the complex approach taken to combining bills by traditional POS systems.

Enticing photos of menu items, along with ingredients, can be displayed on the iPad to show to diners and to rapidly respond to allergy concerns, helping customers with meal choices and providing servers with a great upselling tool.

These are a few of the many smart features demonstrating TouchBistro's commitment to excellence in usability design.

Project Marketing
The user experience and related features have been a critical and central part of TouchBistro's marketing efforts. Ease of use and staff efficiency are core to the value proposition of the app, and as such, this type of functionality is featured prominently in our outward marketing.

In every one of our demand generation channels, we highlight the ease of use, smart features, and complete capabilities of TouchBistro. This applies to our direct search engine advertising, in the online reviews featured on sites like Capterra and SoftwareAdvice, in printed editorials like those featured in FSR Magazine and QSR Magazine, and in the branding and demos we bring to industry events like the National Restaurant Association annual conference.

We have also had our customers advocate for this attention to detail and excellence in design directly as part of our varied Customer Success spotlight videos, which can be found at http://touchbistro.com/customers.


Food & drink - essential to us all. We all engage with sites and apps with a food or drink focus be that restaurant guides, cooking sites, purchasing produce or nutritional advice.
More Details