Upwell Health Collective
[DRAFT]

Image Credit : Peter Tarasiuk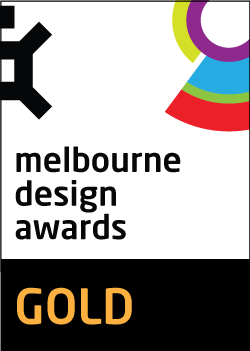 Project Overview
Siren have designed a collaborative space for Upwell, a start-up business which revolutionises the way musculoskeletal care services are delivered. The design brings together physiotherapists, podiatrists, clinical pilates instructors, exercise physiologists, occupational therapists, massage therapists and yoga instructors within one holistic wellness hub.
Project Commissioner
Project Creator
Team
Siren Design - Tess Carpenter, Nicole Pollak

Switch Co Construction - Adrian Brown, Hugh James, Tom Cui, Jayce Bryant

Wall mural artist - Mitch Walder

Logo design and graphic design - Courtney Pollak
Project Brief
The vision for Upwell was to design an inspiring environment that improves the health of patients and provides a collaborative environment that is functional for a range of health practitioners. Working with a client that is revolutionising the way health care services are delivered in Australia was inspiring and pushed the team to find innovative design solutions that could shape what the future of health care could look like.

Giving back to staff and attracting passionate professionals were key aspects of the brief. The back of house staff area is designed to provide relief and inspiration with a vibrant colour palette and inspiring graphics by local artist Mitch Walder.

Project Innovation/Need
The design of Upwell is a game changer that breaks the mould of the clinical, impersonal look and feel of a typical health clinic. Breaking this stereotype was important so that the space could feel inviting and would encourage interactions and collaboration between staff and patients.

The raw and industrial building gives the space a 'down to earth' atmosphere while the height of the exposed ceilings gives a feeling of comforting spaciousness. Planting and warm-timber tones throughout also add to this friendly, open atmosphere. The neutral palette is punctuated by invigorating pops of colour and custom neon lights. Colour, custom signage and branding have been utilised to shift the mood and energy in higher impact areas such as the pilates studio and gymnasium. The look and feel was designed to appeal to a wide variety of ages and demographics and needed to be a space that made everyone feel comfortable and welcome.

Design Challenge
The biggest challenge of the project was the site itself. The building was originally designed to be five separate tenancies each with its own floor level. The team underwent a rigorous process to ensure full DDA access through five stepped levels of base build, while keeping the space feeling open and unlike a typical health clinic. The ramp through the heart of the space became a feature, defining zones such as the yoga studio and connecting all the different areas of the centre. Having the ramp as the defining feature of the site is a celebration of accessibility, which plays an important role in helping patients feel welcome.

Designing a space that would function for wide range of health care services also provided challenges. The layout of the space was designed to bring together all the practitioners together into one holistic experience. A flexible approach was taken with using curtains rather than solid partitions where possible.
Sustainability
The existing base-build materials have been utilised where possible, such as existing concrete floors and maintaining exposed ceilings. Where new materials are introduced throughout Upwell they have been sustainably sourced and low VOC paint has been used.
Interior Design - Corporate & Commercial

This award celebrates innovative and creative building interiors, with consideration given to space creation and planning, furnishings, finishes, aesthetic presentation and functionality. Consideration also given to space allocation, traffic flow, building services, lighting, fixtures, flooring, colours, furnishings and surface finishes.
More Details