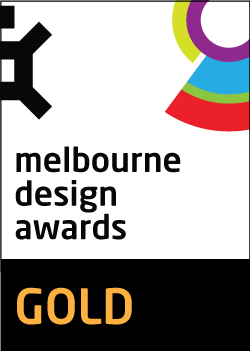 Project Overview
A subsidiary of leading lighting solutions provider Aglo Systems, Mondolux is new to the Australian lighting market. The brand boasts a full range of on-trend, quality lighting products, and its locally-based warehouse eliminates the lengthy delivery times many of Mondolux's competitors face when shipping products from overseas.

We were tasked with designing a premium, polished website that both showcased Mondolux's products and catered to the needs and busy schedules of its core customers. Because the website serves as a primary marketing tool for the brand, design, functionality, and a smart, smooth user experience were critical for success.

The finished product is as sophisticated as it is functional. Supported by high-resolution photography and a clean design aesthetic, the site's powerful search interface allows users to navigate through Mondolux's full product catalog with ease. Each individual product page is structured to programmatically generate generic and variation-specific PDFs highlighting technical and other key product specifications needed for retail, commercial, and industrial projects.

Project Commissioner
Project Creator
Team
Deborah Betteto
Flavio Argemi
Kemble Song
Thoai Nguyen
Lachlan Gibbs
Project Brief
Prior to the creation of Mondolux, Aglo Systems manufactured and marketed its lighting products under the parent brand. Mondolux was conceived as a way to separate the supplier and specifier segments of the business, operating as a separate entity that specifically catered to Australian architects, interior designers, and specifiers.

Mondolux engaged us to develop a polished, responsive website early on, which meant decisions around the brand's identity, product range, and internal workflows were ongoing and subject to change. Our team collaborated with key stakeholders to devise a website that would honour an upscale, premium feel and also provide quick, smart pathways to products and relevant specifications.

To remain competitive in the marketplace, search engine optimisation was another core client consideration. Following extensive keyword research, we optimised product category pages using best-practice SEO tactics. A multi-channel marketing plan designed to increase brand awareness and drive additional traffic to the new website is slated to kick off this spring.

Project Need
Parent brand Aglo Systems has a reputation for delivering best-in-breed lighting solutions and products for large-scale and high profile retail, commercial, and industrial clientele. The team at Aglo recognised the risks inherent in moving their products under a new brand: namely, that without a well-considered website and corresponding marketing and SEO programs, brand visibility and, ultimately, sales, could flounder.

After agreeing on a logo and brand palette for Mondolux, the team engaged us to produce a website that showcased the robust product range and was inline with their company vision of improving and elevating the experience of sourcing lighting products.

User Experience
The client briefed us that Mondolux would principally cater to Australian architects, interior designers, and specifiers. To confirm same, we engaged in extensive market research and scheduled user interviews with a range of Aglo's current clientele. We learned that all three user groups are typically time poor and expect to easily and effectively access, digest, and download product specifications.

Given these expectations, we invested significant time refining a product category and product detail page structure that would simplify the process of finding the perfect pendant, spotlight, or downlight. Protecting against cognitive overload was critical, especially given each Mondolux product typically has multiple variations (e.g., different beam angles, colour temperatures, trim colours, etc.).

Our solution to this challenge was twofold: first, we built components that listed out the different product variation types; next, we introduced a "configurator" element, allowing users to select relevant product variations and, from there, have the opportunity to download a corresponding PDF datasheet or enquire directly to a Mondolux representative.

Additionally, we created a custom "lux calculator" component that allows users to enter beam angle, lumen output and height to calculate lux output in a visual way to provide a powerful tool to aid architects and specifiers with their selection process.

Project Marketing
Mondolux intends for the website to serve as the brand's primary marketing tool; a multi-channel marketing plan designed to generate brand awareness and drive traffic to the website will kick off this spring.

In the interim, on-page and off-page SEO promote discovery via organic searches for broad keywords related to product categories (downlights, spotlights, etc.).

Project Privacy
Standard privacy procedure was followed in accordance with best practice on all contact forms and other areas of the website where personally identifiable data was collected. In addition we ensure that no personal information is passed through Google Analytics (eg. email addresses). Regular penetration testing is conducted to ensure the site and server are secure. The website, hosting and infrastructure pass this testing with no significant issues identified.
The digital world has forever changed how we live our lives. We're looking for nominations that help us live better, smarter, have fun and just get more out of life whether that be cooking, gardening, renovating, shopping, dating, hobbies or searching for your first home.
More Details