Federation University Brisbane Campus
[DRAFT]

Image Credit : Toby Scott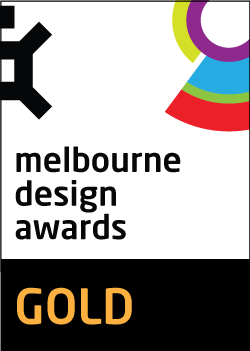 Project Overview
Identity and placemaking graphics were key elements in the design of Federation University's new campus, spanning three floors of a Brisbane city office building. The aspirational, contemporary graphics compliment the interior fit-out and express the power of learning to transform lives, acknowledging the metamorphic nature where students emerge changed from their experience.

Project Commissioner
Project Creator
Team
Design Director: Angela Stefanoff
Graphic Designers: Angela Stefanoff, Michelle Vandermeer and Kristy Walford
Interior Design: Sipen Rojnavibul and Debbie Venz
Production and installation: Asign Design
Project Brief
In a normal university campus you are granted space and scale for placemaking. For one inserted into a typical office building the challenge was in creating a sense of arrival, intuitive wayfinding, connection between floors and destinations within disconnected spaces.

We were engaged by the architect to collaborate on the task of creating this sense of place for an interior that presents an innovative learning environment as well as an aspirational future office.

The space is designed to act as an international and industry hub, attracting postgraduate and undergraduate students and providing a range of spaces to host social, formal and informal learning needs. Spanning over 3 levels and over 2500sqm some of the features include a library space, group study areas, quiet spaces, interlinking lecture / training rooms and high tech computer labs.

Project Innovation/Need
'Emerge' was the overarching theme, presented in well placed, evocative graphics, that take the user on a journey. Across three floors the graphics assist wayfinding, through placement and the use of distinct geometric shapes giving an identity to each floor.

From threshold graphics in the lift core, visitors alight into an open space with expansive views grounded by Federation University branded imagery paired with a stylised city skyline. This element doubling as a backdrop for formal photos and gatherings.

Corridors are enlivened with coloured geometric designs, that draw the eye, conceptually representing the growth and release of the transformation process. These corridors act as 'streets' referencing a regular university campus and connecting gathering areas to individual learning space destinations.

Learning spaces are signposted by mirrored street maps of cities, referencing butterfly wing patterns and recognising Brisbane as an international city bringing together students from diverse backgrounds.

Feature graphics are continued in breakout spaces and key areas, continuing to embody the 'emerge' theme and maintaining a balance of young adult vibrancy and corporate design.

Design Challenge
Inserting a vibrant campus into a typical office building centred around a lift core presented both spatial and visual challenges.

The collaboration between the graphics and interiors teams enabled well considered choices in location, scale and impact to address these challenges.

Long narrow corridors were treated as streets, with rest points outside classrooms, like park benches. So, while the graphics offer the viewer a larger uplifting design, individual elements contains unique details, drawing attention at closer inspection, allowing for ongoing discovery of pattern and meaning over time.


Effectiveness
The response from client, staff and students to the new campus has been extraordinarily positive. By balancing vibrant colour and pattern in the graphics with a professional tone, the space fulfils its key value proposition to provide an aspirational learning environment for students from diverse backgrounds as well as providing appropriate spaces for industry engagement.

Graphic Design - Environmental

This award celebrates creativity and innovation in the intersection of communication design and the built environment, and is concerned with the visual aspects of wayfinding, communication identity and brands, information design and shaping the idea of place. Consideration given to clarity of communication and the matching of information style to audience.
More Details