Ask Izzy: the A to Z of homeless help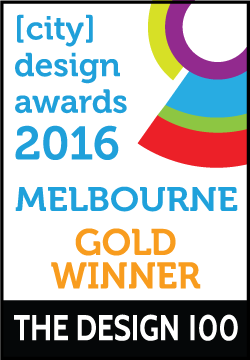 Project Overview
Ask Izzy is a free, location-based mobile website that helps the one in 200 Australians who are homeless each night find food, shelter and other support services.

Almost 80% of homeless people own a smartphone and now they can search more than 350,000 services across Australia to find help nearby. Ask Izzy was co-designed with people who are homeless and it is not only a tool for them, it is invaluable for those at risk of homelessness and the workers that support them.

Launched by the Prime Minister in January 2016, Ask Izzy has had over 100,000 searches so far. The project has also reached over 25 million people via traditional and social media.

Over time, Ask Izzy will provide a comprehensive view of demand for services that will allow the sector and government to make more informed choices about investment.
Organisation
Team
The project was led by Infoxchange, a not-for-profit social enterprise that has delivered technology for social justice for over 25 years.

With over 100 staff across Australia and New Zealand it tackles the biggest social challenges through the smart and creative use of technology.

It works with community, government and corporate partners to solve family violence, homelessness, mental health and issues facing people with disabilities, the elderly, Aboriginal, Maori and Pasifika communities.

Ask Izzy was developed in partnership Google, REA Group (realestate.com.au) and New Corp Australia and is supported by over 20 major and contributing partners.
Project Brief
Homelessness is an entrenched and growing social issue – one in 200 Australians are homeless every night, that's over 100,000 people (Australian Institute of Health and Welfare).

From our 25 years of experience providing technology solutions to the homelessness sector, we knew that access to information was difficult. We also knew that an Australia-wide solution specifically for homelessness had not been attempted before.

Armed with the knowledge that 80% of people who are homeless have a smartphone (The University of Sydney) we interviewed over 60 people who had experienced homelessness or who worked in the sector, as well as getting feedback from an additional 2000 electronically. We found that they were open and keen for a solution.
Project Need
"When I entered homelessness I had no idea where services were or what they offered. Information was a matter of brochures and Google searches. It was … haphazard and that lack of easy access to information contributed significantly to the mental health issues I suffered," Sarah, formerly homeless.

"The knowledge I picked up in playing around with Ask Izzy for an hour took me about two to three years on the street to pick up," Danny, formerly homeless.

Ask Izzy puts service information in the one place, at people's fingertips for the first time. It empowers homeless people to take charge of their own circumstances and allows frontline workers to efficiently find their clients help, whether that's counselling or a bed for the night.

"The dual benefit of the website is that the anonymous data it collects … will provide a clearer picture of where, when and how much demand there is for services. That enables people on the frontline and it enables policy-makers like myself to deliver better targeted and more impactful practical services," Prime Minister Malcolm Turnbull.

User Experience
"I am not greatly computer literate but utilising this app and navigating around was very simple. It held vast amounts of information that I was looking for and I was able to get to all the information that I was after easily," Danny.
Ask Izzy was co-designed with people who have been homeless and the people that support them, to make sure it responds to their needs.
Almost 80% of people who are homeless own a smartphone, so it is optimised for the cheapest and oldest phones that are the most common in the homeless community.Being a web app ensures that Ask Izzy is anonymous, doesn't require credit card/personal information (like app stores do) and that it uses minimal data. This is important for people fleeing domestic violence, with financial issues and for most who don't have credit and rely on free wifi.An important part of the user experience is the hierarchy of needs. We were able to define the five most critical for someone in crisis – housing, food, everyday things (clothes and blankets etc.), health and Centrelink.We kept the user experience simple – this cohort has complex needs, sometimes English as a second language or low literacy.

Project Marketing
Limited data exists on how our audience interacts with products, so we took a similar approach to marketing as we did with development, we engaged people with lived experience of homelessness.

We involved 50 users in the branding process and presented different brand identities for them to critique. We also
asked them how they would find marketing useful. Our marketing, public relations and events strategy relies both on
digital and traditional print channels. Aiming to drive 100,000 users and to secure future funding the strategy includes:
• National mail-out and e-marketing to up to 10,000 homelessness services, councils and MPs
• Media partnership with News Corp Australia and advertising in sector publications
• Leveraging existing networks and events • State and Federal government engagement.
Our objective is to reduce homelessness and to do this we need as many helping hands as possible. We have been overwhelmed with the level of support from corporate, government and community organisations.
Project Privacy
Ask Izzy is leading the way as a tool for vulnerable people and the community sector. Infoxchange maintains the security and privacy of Ask Izzy by:
- Not collecting personally identifiable information from users
- using a highly secure hosting environment with regular penetration testing by Infoxchange and Government
- maintain the privacy of all data collected through the use of Ask Izzy.
This category is all about helping our communities to connect and engage, from emergency services to Not for Profits to social groups, these apps and sites not may not only assist in delivery but also create efficiencies providing those at the coalface more time to do their important work whether it be fighting fires or managing the local team. It's not all serious though we're also looking for projects that work to help bring the community groups together with fun and enjoyable activities.
More Details