Paper Saver Notebook
[DRAFT]

Image Credit : Paper Saver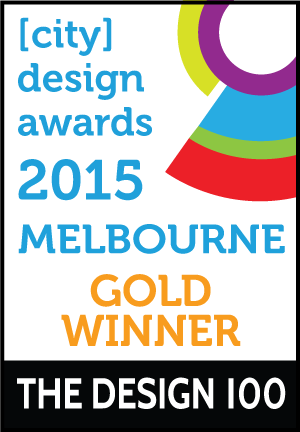 Project Overview
The Paper Saver Notebook is a simple solution to put your printed paper to further use, reducing waste, and doing a bit more for the environment – in a stylish way.

Single sided printed or scrap paper that would have otherwise being thrown away can be stacked together, folded in half and inserted into the Paper Saver, which then becomes the elegant, sophisticated cover of your new notebook.

The Paper Saver is the last notebook you'll ever need.
Organisation
Team
Originally starting as a quick, simple way to have a clearer conscience when Jon had to constantly print draft designs in the office, the realisation came that there could be a much greater benefit to everyone, and more importantly, the environment.

As a start-up in Melbourne, Jon worked on perfecting the design and making of the Paper Saver, whilst enlisting the help of Michelle to introduce the Paper Saver and its features and benefits to the wider community.

We want everyone to know that being environmentally friendly can be done in a stylish, yet subtle way.
Project Brief
It all started eight years ago when Jon, a Melbourne-based architect, grew tired of seeing sheets of printed draft designs become obsolete almost as soon as they came off the printer, still warm. Eight years later, still using his handmade Paper Saver and yet to see anything like it on the market, he decided to do something about it. Always gauging interest from anyone who saw it, he figured most people, and more importantly, the environment, could benefit from a Paper Saver.

With the opportunity to create his own notebook, Jon, also a stationery enthusiast, ensured the inclusion of the most important features of a notebook based on personal experience and research. These included ease of use (for writing notes whilst sitting, standing, or on-the-go), aesthetically pleasing in both appearance and touch, and quality, to ensure durability through time, and wear and tear.

Whilst quality was crucial, it was also important to find the most cost effective solution as no one should be prevented from becoming more environmentally friendly.

The Paper Saver would be made in two sizes to fit the two most commonly used paper sizes, A4 and A3 size paper.
Project Innovation/Need
Rather than producing an eco-friendly notebook made of 100% recycled paper, we took a new approach by asking, how else can paper that is destined to be recycled or go directly to waste be further utilised, prolonging its life?

We also took the opportunity to incorporate the aesthetics that we personally like into the Paper Saver.

The Paper Saver doesn't have a spine like traditional notebooks, allowing it to truly lay flat like no other notebook for a better, more comfortable writing experience.

The Paper Saver's cover also folds back 360 degrees so you can easily hold it with one hand and take notes with the other, perfect for taking notes on the go.

Not only is the external cover made from faux leather, but also the inner lining - a first in a notebook - rather than stock paper. This means it is safe from spills, and if your inside pages become wet, you can simply replace them for a brand new notebook. This conscious decision to use faux leather for both the external and inner lining is the additional feature to truly make the Paper Saver the most long lasting notebook.
Design Challenge
Designing the Paper Saver's sleeve, in which the printed paper is inserted to create the pages of the notebook, was a key challenge, the goals being:

1. Find a material/way for the sleeve to best grip the paper;
2. Allow flexibility in the amount of paper inserted;
3. Minimise the overall Paper Saver's thickness - a conscious decision made to follow the 'flat pack' methodology to minimise the amount of 'empty air' shipped from our supplier, to our warehouse, then to our customers. This also minimises customers' postage costs.

This was overcome by designing a sleeve for the paper insertion made of strong 0.5mm thick polypropylene with a 6mm opening. With the thick plastic ensuring durability, an extra crease was added to the sides of the polypropylene sleeve to enable a 'spring' effect so it could be pressed down for less paper as a gripping mechanism, and expanded as more paper is added, enabling flexibility in the amount of paper inserted. The ability to press it down also allows it to be flatter when shipping - increasing shipping efficiency and thus a lower carbon footprint, and reducing costs for us as well as customers.
Sustainability
We may be living in the digital age, but we are still slaves to printing. The average web user prints 28 pages daily. 115 billion sheets of paper are used annually for personal computers. In Australia, we use an average 230kg of paper per person per year. Every office uses 10,000 sheets of A4 paper on average annually, and 50% of that will end up as garbage.

By creating the Paper Saver, our aim is to help others in their sustainability goals by minimising the amount of paper they have to waste by enabling them to reuse paper, utilising the paper to its full potential.

The incorporation of a crease in the design of the polypropylene sleeve (in which the reused paper is inserted) enables a spring effect, allowing the Paper Saver to be pressed down and flat packed when shipping to minimise the amount of 'empty air' shipped, and optimising packing configurations when shipped from our supplier, to our warehouse, then to our customers. This was a conscious design decision to minimise our carbon footprint.
Product Design - Personal Use

This award celebrates creative and innovative design for either a component or overall product. Consideration given to aspects that relate to human usage, aesthetics, selection of components and materials, and the resolution of assembly, manufacturing and the overall function.
More Details