Image Credit : Imagineear Ltd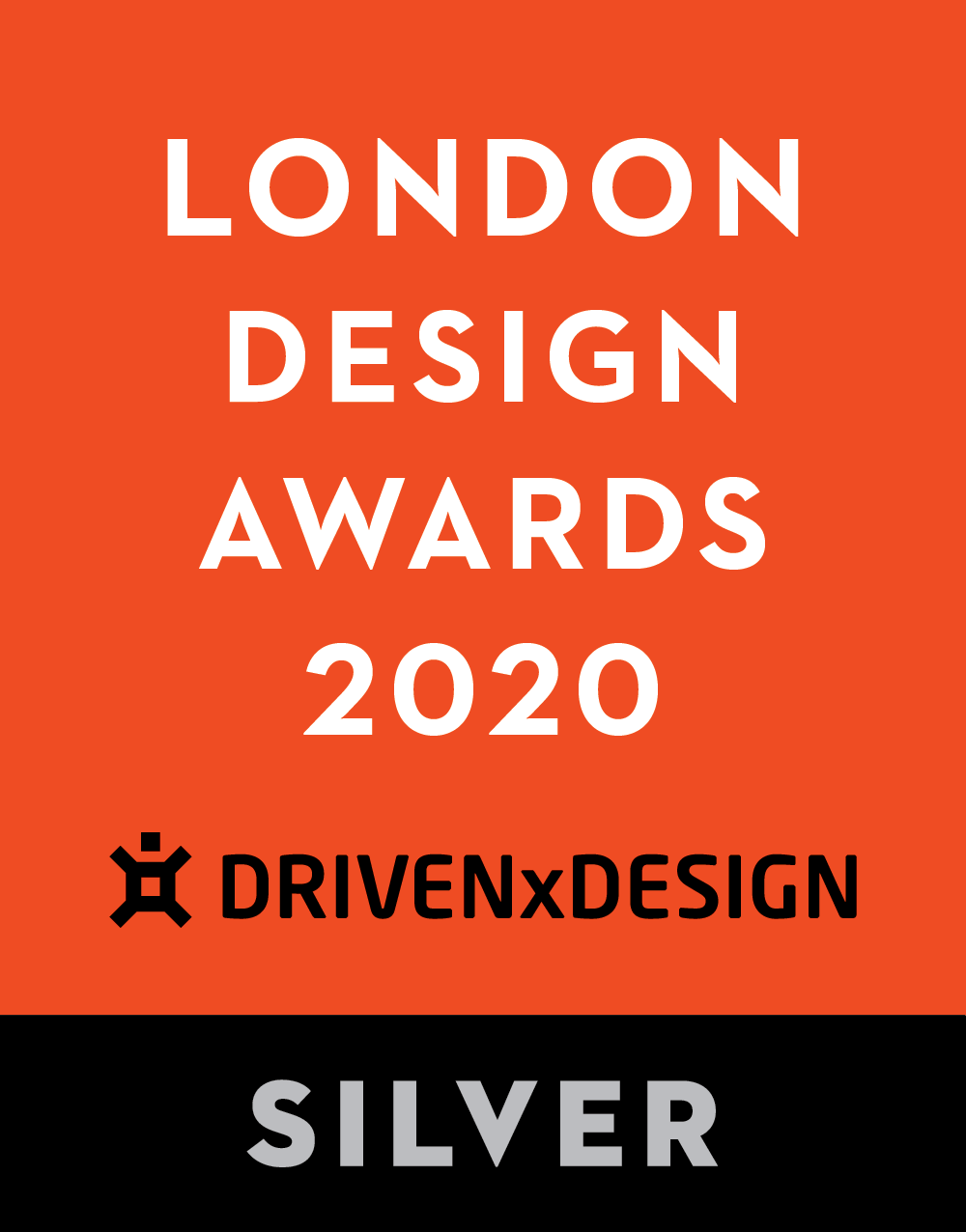 Project Overview
The Mum & Baby app gives women and their families NHS curated and clinically-evidenced guidance and information on pregnancy, birth and beyond. It has been designed to help users make choices about where they can give birth, plan their birth preferences and provides extensive advice and information on all aspects of pregnancy and early parenthood. It offers an easy-to-navigate interface, multiple links and videos of useful topics including; emotional and physical wellbeing, mental health concerns, advice for partners, preparing for labour, hospital stays, post-delivery care, baby care basics, mum and baby checks, recovering from different types of delivery and medical conditions and back-at-home advice.

Personal preferences for each stage of the maternity journey can be documented, stored within the app, and printed for sharing with care providers, generating conversations that support collaborative and personalised care plans. Over 42 organisations are featured within the app and its content. During the Coronavirus crisis up-to-the-minute, clinically-reliable information is added to the app as soon as it is approved by Public Health England via additional buttons added to the app's home page.

The app was originally developed and co-funded by Chelsea and Westminster Hospital NHS FT and their charity CW+ with Imagineear and is available for download by both iOS and Android users. The process was led on the clinical side by Dr Sunita Sharma, Lead for Postnatal Services at Chelsea and Westminster Hospital.
Project Commissioner
Chelsea and Westminster Hospital NHS Foundation Trust and their charity CW+
Project Creator
Team
Imagineear Ltd.
Julia Laflin, Head of Heatlhcare at Imagineear
Clare Cooper-Hammond, Managing Director at Imagineear
David Hoskins, Director of Development & User Experience at Imagineear
Vasileios Karageorgos, Design Director at Imagineear
Ross Shelford, Graphic Designer at Imagineear

Chelsea & Westminster Hospital NHS Foundation trust with charity CW+
Dr Sunita Sharma, Lead for Postnatal Services

NHS North West London Health and Care Partnership
Helen Maric, Implementation Lead, Maternity Transformation Programme
Strategy and Transformation Team

Project Brief
Mum & Baby was commissioned originally as a digital resource designed to offer reliable information for new mothers and their partners, and was extended in 2018 to offer choice and personalisation to improve women's experiences of maternity care in line with the Better Births (2016) report. The app had to ensure that information women receive is consistent and NHS clinically approved, and could be updated in real time.

As most new mothers giving birth at the hospital were smart phone users, an app was the obvious choice. It had to be free to users and replace paper-based information given out on wards and to direct discharged mothers with concerns to local community contacts, rather than calling the hospital maternity ward. For maternity staff it had to streamline processes for women leading to less duplication which would free up clinician time.

In summary, the app features had to include:
o Comprehensive, evidence-based clinician approved information on all stages of the maternity pathway
o Information on local maternity teams and essential contacts
o A platform, to promote choice on where to give birth and at which hospital
o Information on local service
o Information on booking your local hospital
o The ability to create their digital personalised care plan, and use this for shared decision-making with their care provider
o Personalised appointments that can sync to the user's own phone calendar and the ability to make notes to ask at appointments.
Project Need
NHS England's report Better Births (2016) established a vision for maternity services across England for them to become safer, more personalised, kinder, professional and more family friendly; where every woman has access to information to enable her to make decisions about her care; and where she and her baby can access support that is centred around individual needs and circumstances.

The report identified the need for:
• Good quality and consistent communication;
• A joined-up approach from professionals across the sector;
• Transparent conversations about choice;
• Use of digital technology to enhance maternity care.

Within North West London, extensive user engagement revealed that women were unhappy with the inconsistency and unreliability of the information they were receiving regarding their maternity care. The midwifery team were aware that the quality and volume of information was often conflicting and confusing. This opinion was echoed during discussions with maternity staff.

Better Births (2016) highlighted the importance of providing comprehensive information at all stages of the maternity experience, in an easily accessible format, but also to facilitate women's choice and personalisation of care. Through development of the digital application, consistent high-quality information could be made easily available to users, contributing towards the safety and perinatal mental health ambitions. Additionally, it was intended that the new app would act as a single point of access or a 'digital front door' for self-referral to the 6 maternity units, supporting local systems to fast track the implementation of recommendations from Better Births.
User Experience
Quick and intuitive UX was at the heart of this project. Imagineear's development team has decades of expertise in UX and UI, developing self-guided multimedia tours at hundreds of visitor attractions worldwide. Interface design and graphics were created with intuitive navigation in mind. The content, where possible, was written for a reading age of 10 for non-native English users; fonts and speaking functions designed for accessibility.

A core value of the design and development of the app was 'collaboration' using an agile development methodology from concept to launch. Midwives, healthcare professionals from across the maternity sector were invited to participate in creative solution brainstorming with continuous build releases, integrating all-stakeholder feedback into every iteration, with a strong focus on repeated end-user testing. User testing was crucial to further development in 2019 when the app was expanded to offer bespoke choice of birth place to different geographical areas of NHS England. Getting the onboarding design and onboarding experience for users right was the objective achieved through user testing.

Testing was undertaken in June 2019 with potential users video recording their journey of specific tasks through the app and in July 2019 with a sample of pregnant women in a maternity clinic who had not previously seen the app. Learnings from these research sessions led to the inclusion of due date, a reduction in home page text and a more visual journey through the onboarding stage of the app for choosing an NHS area and selecting a maternity unit.
Project Marketing
The communications objective is to drive awareness and understanding of the benefits of using the app with the aim of encouraging mums to use it as their NHS guide for pregnancy, birth and beyond, through: traditional media, social media, target influencers and consumer groups to:
•Drive awareness amongst pregnant women and families
•Increase awareness of the app amongst healthcare professionals, other target stakeholders and stakeholder groups to recommend usage to their patients/members
•Enable concise and targeted outreach
•Ensure uniformity of messaging/branding of the app across the NHS

To secure widespread uptake of the app, the communications outreach targeted:
1. Consumer audiences and consumer groups:
-First-time pregnant women and new mums
-General female population
-Birthing partners and associated family
-Target influencers
-Children's centres, mother and baby groups, family planning clinics etc.
2. Healthcare professional and third parties:
-Healthcare professionals including GPs, midwives, obstetricians, nurses, health visitors, pharmacies etc
-Local health authorities and professional groups.

The app is free to download for iOS and Android users and is now available to NHS Local Maternity systems (LMSs) throughout NHS England (44 in total), under licence, and has achieved in excess of 50,000 downloads. It can also be adapted for private and international healthcare providers. Since October 2019, 10 LMSs have commissioned versions of the app bespoke to their area or are in the process of onboarding.

A media and marketing pack has been developed to help LMSs with communicating the app within their geographical area.
Project Privacy
Central to the development process is an ongoing governance, review and revision programme ensuring the Mum & Baby app is safe, secure, reliable and compliant. NHS app development protocols are adhered to by continual review, testing, documentation and independent assessment to ensure it complies with best practice standards.

Compliance activity includes:
•GPDR compliance, data protection and security
•App technical infrastructure assessment and stability review
•App code security testing, provided by an independent NHS approved code verification specialist
•Ongoing usability and accessibility review and adaption
•Platform interoperability
•Full documentation including clinical safety reports with risk assessments and hazard logs
•Monthly compliance reviews

The governance structure includes:
•Clinical Governance Committee
•Monthly or twice monthly governance meetings
•Documented activity logs and updates
•Compliance reviews
•Version control
•App content reviews
•Evaluation
•Analytics and data analysis

Formal app assessment by ORCHA (https://merseycare.orcha.co.uk/review/82782/), an NHS England approved digital health body, achieved a score of 86% in 2019, making it ORCHA's highest rated pregnancy app and one of only 42 out of 4,213 apps that have ever scored over 85%. The app has been given ORCHA's kitemark to use for communication and promotional purposes. The entire content has also been reviewed by UNICEF UK BFI and approved as meeting BFI standards.

Imagineear Health is currently working closely with NHS Digital on the strict assessment and rigorous approval process required to submit Mum & Baby for inclusion to the NHS Digital Apps Library.
From ground-breaking apps accelerating medical research to apps helping consumers make healthier choices, we're looking for apps that are making health information and medical services more accessible to all.
More Details