Lloyds Banking Group - Helping Britain Prosper LIVE 2019

Image Credit : Nathan Dainty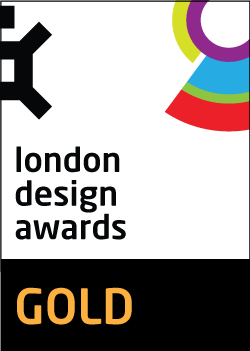 Project Overview
Over the past few years, we've been by Lloyds Banking Group's side, helping to transform the UK's biggest bank to meet customer needs and succeed in a digital world. This included unveiling its three-year strategy since re-privatisation to 70,000 colleagues – setting the context for change and creating consistent understanding around its four core priorities.

Fast-forward to 2019 and the Group are now halfway through its three-year strategy, with a heavy focus on transformation across the full business. Having started to move away from the traditional 'plenary and breakouts' corporate conferences from previous years, we tore up the blueprint for HBP LIVE 2019. No single agenda to stick to, no mass rotations, no huge catering hall with 'grab bag' lunches.

Our unifying concept was a 'Festival of Transformation' where colleagues could experience the Group strategy for themselves and try something new with a packed programme of talks, workshops, installations and more across four halls and seven stages.

And rather than have content delivered just by senior executives, we invited subject matter experts at all levels, from across the bank and beyond, to share their personal expertise and experiences.

From the high street to the boardroom, from big data to Brexit, we took colleagues closer to the hot topics, trends and tech that are defining the future of the bank, its people and its customers.
Project Commissioner
Project Creator
Team
• James Wilkins
• Nikki Lane
• Jody Lewis
• Karen Sawyer
• Halina Kukula
• Dani Batty
• Matt Humphreys
• Ellie White
• Steph Taylor
• Rick Dooley
• Dan Woodsford
• Rhonda Ritchie
• Ellie Day
• Helena Crowther
• Lianne Clarke
• Glenn Silcox
• Chris Todd
• Sara Hamizadeh
• Chris Clare
• Tracey Morrow
• Caroline Lagden
• Fiona McMahon
Project Brief
For its sheer scale, scope and size, HBP LIVE is the most complex and involving event project we deliver each year, involving every department of our agency.

With 4,000 invitees a year, it is the biggest annual event, with attendees ranging from executive directors and senior leaders to frontline branch and contact center workers. As the highlight of the bank's internal communications calendar, HBP LIVE is a chance to reflect on progress, mark a moment in time and look forward to the next 12 months and beyond.

The brief was simple but ambitious – create an experience built around colleagues, customer and communities, to allow colleagues to experience the strategy through their own world.

A lot of progress had been made with GSR3, and we needed to share this with colleagues in a way that related to them in their daily roles – whether on the telephones, in branch or in the central functions. We needed to connect with them on an emotional level to really drive the strategy in a simple, and straight-talking fashion.

And after an incredible Helping Britain Prosper LIVE 2018, we knew expectations were high for 2019.

Project Need
To achieve the ambition and encourage colleagues to connect, we had to reassess the whole event experience and listen to people. Taking on feedback from previous years', we found that when colleagues chose their own content, it resulted in higher engagement levels.

The Festival of Transformation concept was a completely self-led experience with multiple stages, interactions and engagement.

Through a balance of practical, hands-on demonstrations, inspirational and external perspectives, and key learnings, colleagues were able to get up close and personal with the Group strategy, including:

Opening experience
Actors performed a poem live on stage, accompanied by live drummers – all supported by film content shown across 11-screens 4,000-seater auditorium.

Immersive Labs
Immersive 'Lab' spaces ran hands-on sessions bringing key colleague-led programmes to life.

Engaging presentations
Amphitheaters hosted talks on learning new skills. A relaxed 'Sleeptopia' space saw a qualified 'sleep doctor' explore colleague wellbeing.

Interactive exhibitions and installations
Connected walk-through cubes hosted an interactive showcase of culture programmes, including a VR fly-through of new branches and a 'Sustainability Park' greenspace exploring environmental commitments.

HBPTV reporters
Roving colleague reporters covering the event, vlogging, conducting interviews and posting across the Group's internal social channels.

M Word ATL
We launched the M Word ATL campaign the day before public release, with a dedicated area for colleagues to speak to the Group Brands and Marketing team on the initiative, and what it means for their customers.
User Experience
HBP LIVE 2019 was the Group's most successful flagship event to date, reaching over a quarter of the group's 67,000 employees nationwide. Almost 4,000 colleagues attended on the day, with 14,000 more in branches viewing a special broadcast by Group Chief Executive António Horta-Osório from our purpose-built HBPTV studio via a desktop live feed. We also staged hosted regional viewing hubs in office sites in London, Edinburgh, Bristol and Chester.

We catered for 4,000 colleagues, with 14 different food trucks providing them with plenty to choose from at a time to suit their own agenda.

We crafted briefs for every live stage, area and installation, working with the Group to source content before copywriting and designing over 250 individual print items and 14 unique individual slide presentations. In total, an incredible 43 engaging live sessions were delivered – this included conceptualising, designing and building each area, with a team of event producers dedicated to each area on the day.

Feedback from the event concluded that 97% of the audience thought the event was a valuable use of their time, with 96% saying they'd recommend attending HBP LIVE to a colleague in the future.
Sustainability
We provided a catalogue of a suite of assets for the event, all capable of being repurposed and reused, making it easier for the Group to pick and choose which elements to use at later events.

We altered the catering offering by banning plastic water bottles, providing each colleague with a reusable bottle from dedicated stations at the beginning of the day, which they could refill at one of the various water points around the site.

We always source from local businesses where possible. The OSB board that was a key theme this year was recycled after use. Taking a sustainable approach, recycled pallets were used in the 'Sustainability Park', and we repurposed last years' cubes – painted to provide a new style for this years' event. All the scaffolding was reused from the previous year and is now in storage for future use.

We used live webcasts to broadcast key speeches and moments to colleagues across the country – maximising reach while minimising travel.

Other sustainable achievements:
In 2017, we were named BITC's Responsible Business of the Year, after our 2016 Platinum Standard award in the BITC Environmental Index.

We're also proud to boast ISO 9001 (Quality Management Systems), ISO 20121 (the industry standard certification for sustainable events), and the ISO 45001 Occupational Health and Safety – the new international standard that helps organisations to improve employee safety, reduce workplace risks and create safer working conditions all over the world.

Marketing - Event Experience

This award celebrates creative and innovative design for a business event. Consideration given to originality, creativity; theming; audience connection and engagement and how the event created a seamless experience for the visitor and helped to reinforce the program's core message
More Details