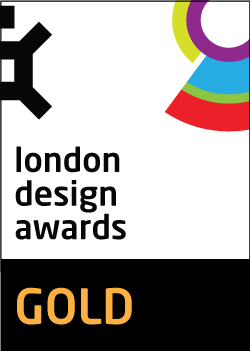 Project Overview
How do you brand an unbrandable experience?

We were asked by dotdotdot to launch their first augmented-reality show based around the elusive concepts of sleep and Artificial Intelligence – but without giving the experience away.

So we created an intriguing brand for SOMNAI – both the name of the experience, and the fictional company within it – that set out to entice our audience, then turn expectations on their heads.

With a playful tone of voice, otherworldly art direction, and a tech-inspired logo, we were able to get people hooked – clamouring to buy tickets for something they didn't quite understand.
Project Commissioner
Project Creator
Team
Mark Whiteway Managing Director
Joe Wade Managing Director
Matt Partis Creative Director
Kevin Macey Design Director
Joe Baglow Designer
George McCallum Creative
Joe Hampson Creative
Head of Production Paul Howard
Ellie Moore Head of Engagement
Juliet Turner Account Manager
Photographer Joshua Bareham
Project Brief
In 2017, dotdotdot was a new company looking to prosper in the competitive marketplace of immersive theatre. Its first augmented-reality show, was set to be an ambitious experience, allowing guests to explore the realm of lucid dreaming with the help of a mysterious Artificial Intelligence system.

We had an unusual brief: to brand an immersive experience that explored an activity you can't see and only experience alone – sleep. Embracing both the ambitiousness and ambiguity of the project, we decided to create an intriguing brand for the fictional company within the immersive experience, through which we could entice an audience and then confound their expectations.

We started by developing a name that added another layer of intrigue to the project, by combining 'sleep' and 'AI': SOMNAI. This name then became the name of the experience and the fictional company within it, helping to create an immersive experience before customers even bought their tickets.

To bring the brand to life, we created a bespoke typeset, logo identity elements and an otherworldly art directional look to Somnai. Then we piqued our audience's interest through bold, playful messaging. Ethereal 'dream guides' - who would lead guests through the immersive experience - encouraged audiences to 'Sleep With Us', hinting at the experience, but still leaving plenty of questions unanswered. Evoking aspiration and betterment, the whole campaign was designed to turn heads and get people talking about a company, that seemingly offered all the answers.
Project Innovation/Need
We innovated by using the technology that was a key part of the immersive experience within our campaign creative.

As the experience was centered around Artificial Intelligence, we wanted AI to have a part in creating the campaign messaging. So we let Google tell us what humanity really wanted, by typing the words 'be more' in to the search bar and using the autofill results as our secondary taglines. Be More Sexy, Be More Confident… you get the idea. This allowed us to truly integrate the immersive experience concept in to every element of our campaign, while creating eye-catching assets to boot.
Design Challenge
SOMNAI was truly a show that needed to be experienced to be understood, as sleep is an inherently personal, private activity – no two people experience it the same way. But we needed to create a campaign that could brand this almost unbrandable experience, and introduce it to the public in a way that could be understood by all, but still captured our audience's attention. Oh, and they didn't want to give anything away – so we couldn't explain what SOMNAI was either.

We solved this problem by creating an in-world campaign as SOMNAI, the fictional company within immersive experience, and created a central character to be the essence of the experience – The Dream Guide.

This allowed us to tease the experience to our audience, without giving away any key details, while creating continuity between the campaign and the experience itself - the Dream Guides played a central role in both. It also allowed us to immerse our audience before they'd set foot in the experience, and got them clamouring for tickets.
Effectiveness
In January 2018, we launched eye-catching billboards across London and its transport network at 11 different locations. This was supported by a 60-second hero film which successfully captivated social media audiences and helped lead to large presale ticket figures. In fact, 30% of pre-launch ticket sales were met in the first week of the campaign being launched, and the hero film garnered over 600,000 views in its first week.
Graphic Design - Environmental

This award celebrates creativity and innovation in the intersection of communication design and the built environment, and is concerned with the visual aspects of wayfinding, communication identity and brands, information design and shaping the idea of place. Consideration given to clarity of communication and the matching of information style to audience.
More Details