Adobe's Shoreditch Office
[DRAFT]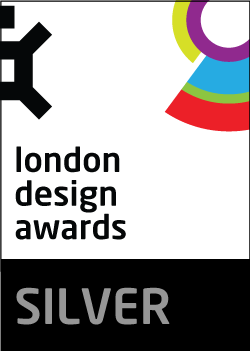 Project Overview
Adobe's new office, situated on the seventh, eighth and 13th floors of the White Collar Factory on Old Street Roundabout, will be a centre of creativity and collaboration in one of London's most exciting and diverse working communities: the 'Silicon Roundabout'. The office will be a London hub for Adobe's 600 employees across the UK, 400 of whom work in the London area including at Adobe's European headquarters in Maidenhead.

The 45,000 sq ft fit out is open-plan, with additional facilities such as a library, games areas, standing desks, a tech café, social hubs, and the first UK-based "Customer Experience Centre"—which will provide UK and European customers an environment in which to experience Adobe technology in action.
Project Commissioner
Project Creator
Team
Gensler
COMO
Hoare Le
Turner & Townsend
Project Brief
The creative work environment equally prioritises both individual and group space and equips employees with the technology they need to easily and efficiently collaborate. Adobe's creative spirit features across the office with an installation of coloured mirrors reflecting the iconic London skyline mimicking filters of Adobe Photoshop, and an exclusive ceramic centrepiece designed by Zachary Eastwood-Bloom, an East London-based artist.

Adobe looks forward to welcoming employees and customers into what the company hopes will be an inspirational, artistic, technology-forward space. The office boasts cutting-edge connectivity and technology alongside bright and open areas where teams can meet and work together, as well as quieter spaces for individual work.

An interconnecting feature staircase constructed in bold, red perforated metal mesh around a steel structure that sits on a combination of concrete and timber platforms. Light cubes on wire mimic falling pixels spreading through the void space. The feature stair connects staff across levels 7 and 8 and reflects the industrial feel of the building. The overall aim was to create a feeling of home, not just a workspace, that tells the story of the Adobe brand and culture.
Project Innovation/Need
The office will serve as Adobe's new Sales & Marketing hub for London/Europe, and will house around 375 staff for the technology company.
The scheme has been designed by Gensler and Hoare Lea and managed by Turner & Townsend and is a mixture of open plan areas, meeting rooms, social hubs, a library, tech café and a games room. A major feature includes a 'Customer Experience Centre' – providing UK and European customers with an environment to experience Adobe's technology.
Design Challenge
Level 13 provides a customer facing area that allows Adobe to showcase their latest products to clients and visitors. Finishes in this area are more refined and higher spec to create a polished contrast to the industrial nature of the space. A large combinable space is made up of a retractable front elevation movable wall and internal Skyfold partition. A microscreed floor finish with the look and feel of concrete runs through this and other selected areas.
Interior Design - Corporate & Commercial

This award celebrates innovative and creative building interiors, with consideration given to space creation and planning, furnishings, finishes, aesthetic presentation and functionality. Consideration also given to space allocation, traffic flow, building services, lighting, fixtures, flooring, colours, furnishings and surface finishes.
More Details