Image Credit : hey!cheese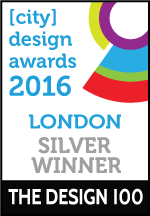 Project Overview
Entering the house, the room spread out with the floor of fresh and light-colored slate tile and wooden furniture, it is divided into different areas by multi-function compartments and blocks cabinets which already taking into account the needs of storage function.
Project Commissioner
Project Creator
Team
Ming-Chuan Tai
Project Brief
The living room entrance is structured with the back wall near sofa and the wine cabinet. The wall is used as lockers and display area, with the iron piece of white trellis shelf, loft style lighting and design furnishings, precision showing Nordic design ingenuity manifestation.
Project Need
The visual highlight of public area focus on the main TV wall. Blue and taupe color of wood-finish brick on the Architecture concrete wall, with low saturation, which does not affect the real lives, understated texture of Architecture concrete connect smoothly to the study behind the glass door.
Design Challenge
The layout for private space is imagery of chalet. The gravity down slowly by the tilted ceiling, and withheld the existence of girders, emphasizing the quiet of bedroom; the spliced bed plate echoing with the design techniques of main TV wall; and repeated in contrast with soft and comfortable atmosphere and replace the monochrome colorful by monochrome. From outside to inside, life style and life accommodate to each others. It creates not just a design trend, but true appearance of personal daily life.
Sustainability
This designers use transparent materials consciously to minimize the decoration of the study, and become the media of natural light. It not only stretches the longitudinal axis of the depth of the public area, accordance with the design style, and also solve the lighting issue for long walkway area.
Interior Design - International Residential

Open to all international projects this award celebrates innovative and creative building interiors, with consideration given to space creation and planning, furnishings, finishes, aesthetic presentation and functionality. Consideration also given to space allocation, traffic flow, building services, lighting, fixtures, flooring, colours, furnishings and surface finishes.
More Details