'Tree' Spiral Staircase
[DRAFT]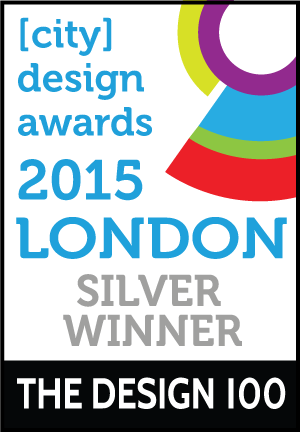 Project Overview
'Tree' spiral is a beautiful and unique metal staircase originating from a real tree trunk and branch. The components are cast in aluminium and repeatedly dropped over a steel tube to create a perfectly functioning spiral staircase and a beautiful 'Tree' sculpture. A sculptural Structure.
Organisation
Team
The project was designed by Nick Burborough and then executed in our studios by Nick Burborough and Ben Hepworth, Senior Designer.
Project Brief
'Tree' Spiral is a unique staircase with a unique story of manufacture. Designed to change the way we look at staircases and particularly spirals we wanted to make one to die for. The self inflicted brief was to design and make a spiral staircase using real tree parts that when repeated and rotated took on the abstract form of a tree creating beauty and utility combined. It had to be instantly recognisable and draw you in, to touch it and to use it. The design has now been sold with 3 more commissioned.


Project Innovation
With 'Tree' we have given a staircase a narrative, a personality, life! We have turned something found lying on the floor of a wood into something desirable, beautiful and useful, something that will live on, we have frozen it in time, fossilised it, its a kind of alchemy.

However....

Now that we have made all the sculptural components, 'Tree' can re produce and made to order and so anyone can have it. It is now in our bank of products, just like our sculptural balustrading, that can be, and is being sold. That is the best thing about it, it is not just a one off, it's in production bringing bespoke sculpture to the market place.

It is also a novel concept that has now for us opened the flood gates for creative staircase design, spirals, straights, cantilevered, helical, we have designs for them all that will give people and totally new and exciting option when they are designing their dream homes.


Design Challenge
'Tree' Spiral is a unique staircase with a unique story of manufacture. Its design and manufacture challenges were, as with everything we make, challenging. Firstly the tree parts had to be found that would work together to enable us to make a workable spiral step support. The sections and sizes of trunk and branch had to be just right, as did the shapes.

Once we had found the right 'Tree' (no tree were harmed in the making of 'Tree' Spiral!), we then had to join the trunk to the branch to make a solid, level, well proportioned and attractive shape which could be adapted and sculpted to form the shape we needed to sit steps on. Once the pattern was made it had to be made into metal!

Casting aluminium is not an exact science as the metal can have a mind of its own. Using ancient sand casting we managed to recreate the intricate details and textures of the original, the result is just beautiful, we hope!
Sustainability
'Tree' is the ultimate in recycling (in some ways!). Locally sourced felled tree parts were found and reused in the pattern making process. Our old manufacturing method of sand casting is a dying but skilful art form, and by keeping it alive, we feel we are sustaining an amazingly skilled british industry, which I know is a tenuous link to the sub heading, but one that we hold in high regard!

Although the actual casting process itself is not the most carbon neutral manufacture method, the metal used is recycled aluminium. So the weird and wonderful shapes we create could very possibly be traced back to a baked bean tin, which we think is rather comforting.
Nothing speaks more than a maker's method. For some it starts with an idea in a coffee shop, others it's the complex mix of tools, materials and craft. The projects that will shine here will be strong in new methods, strong in craft and most likely to generate lots of ''how did you do that'' discussion.
Your project will fall into one of the following markets:
Domestic - Domestic Maker projects represent the consumer connecting with a unique piece, be it a tool for home, an artefact or a practical item to assist with a regular home function.
Community - Community Maker projects represent the community connecting with your project. It might be an item to create a mood, a learning device to help advance your community or a practical item to assist with a community function.
Commercial - Commercial Maker projects find their way into corporate and government environments, sometimes as highly functional low production runs, other times as one off custom items designed specifically for task. Projects that show the maker's skill, courage and design insights will shine here.
More Details