Image Credit : : Virgile Simon Bertrand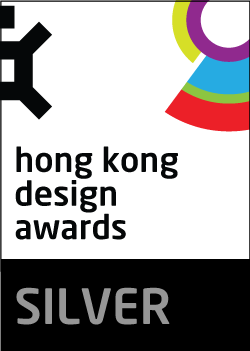 Project Overview
The project is located in Pudong Lujiazui financial area where was integrated the background of shipyard culture. It broke in the tradition to create the new direction of business.
Located in Pudong's Shanghai Lujiazui Finance and Trade Zone, Gala Mall, the intersection point of the city and the waterfront, is an "urban springboard" connecting Lujiazui Harbour City (Phase 1) and the development projects on the site. Embracing the breathtaking scene of Huangpu River and the green belt of the river side, with a gross floor area of 84000 square meters. Formerly the plant site of Shanghai Shipyard dated back to the 1860s, it leaves a rich fragrant of historical scent.

Project Commissioner
Project Creator
Team
JATO Design:
Chief Designer: Frank Jiang, Kali Chan, Isaac Ho, Ivan Woo, Eileen Kwok, Phoebe Huang, Tackey Poon

Local Design Firm:
Jiang & Associates Creative Design, Co. Ltd
Ken Zhang
Project Brief
The purpose is to provide a world-level culture and art performance in order to develop to be a city and tourism. According to architectural side, the shape of commercial architecture is including a big box, open-area street, ground floor shop and office beside river side. Lujiazui has a different type of shop in order to satisfy the demand of consumers.
Project Innovation/Need
The project is located in Pudong Lujiazui financial area where shipyard in Shanghai was. The area was regarded the spirit of optimization.
Its interior design is themed with the concept of "ship. sea travel" in all details. Defying the rigid stereotype of shopping mall design, it brings the mall a maritime atmosphere with dynamic, adventurous and experimental mood. By decorating the commercial space with a taste of shipping industry, it invites visitors to start an imaginary sea voyage on a cruise while enjoying the modern fashion of shopping delights. From the mall entrance and the main atrium to the sunroof, elevator hall and even restroom areas, it offers the visitors various scenarios of sea travel experiences

Design Challenge
The project is to combine the historical culture of shipyard which innovate the normal commercial space and creating the new direction of business. The innovation is the space planning, the theme of concept and the use of material.
Sustainability
The curves of ships and the industrial touch are reflected by glossy stainless steel and aluminum plates. The fine texture of wood also adds a dash of warm atmosphere to the space. The five unique link bridges in the main atrium set the focal point of the area with the bottom of the bridge presenting a scene as the sunlight shining on the sea.
Interior Design - Retail - Shopping & Food

This award celebrates innovative and creative building interiors, with consideration given to space creation and planning, furnishings, finishes and aesthetic presentation. Consideration given to space allocation, traffic flow, building services, lighting, fixtures, flooring, colours, furnishings and surface finishes.
More Details