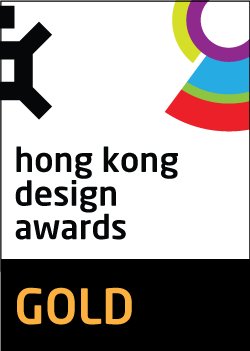 Project Overview
The UpHold Cup redefines what a foldaway beverage container once was. Free from any preconception of how a foldable cup shall look and function, the cup is formed from a particular set of geometries that allow it to collapse vertically with "a twist". Beautiful as it looks and complex as it seems, the form is in fact a mathematical triumph that is free from any decorative gimmickry. The cup's every length and every angle are precision engineered to allow it to snappily transform between the collapsed and extended states. We believe it is the tiniest and most user-friendly foldaway cup on the market.
Project Commissioner
Project Creator
Team
Eric Tong
Project Brief
The name "UpHold" symbolises its magic of upholding its own dynamics to carry the coffee and tea produced by social enterprises worldwide that it is so proud to uphold. By producing it in a durable and renewable plastic, the cup is not only socially responsible but also environmentally responsible. A little cup that an owner pockets with will reduce a little waste that will otherwise produce.
Project Innovation/Need
Founded by Hong Kong native Eric Tong, multidisciplinary design studio Eravolution produces innovative designs inspired by nature, or driven by a social conscience, such as the recyclable UpHold cup, which is formed from a particular set of geometries that enable it to collapse vertically with a twist. The cup was designed in 2013 for a business which sells ethically traded coffee and it can be flat-packed alongside the coffee."
Design Challenge
As this design approach is a rather novel one Eric Tong could only find one example that's close enough to be a reference, and then they had to decide about the different materials and find the right manufacturer, which was a Hong Kong company based in China called Hoyu."
Sustainability
Produced for Hong Kong-based ethical food company, The Good and Peckish Co, the cup is made from renewable plastic and quickly became a sell-out when it launched last September. The cup was three years in the making and has drawn global attention for its ethical credentials and striking design.
Product Design - Homewares

This award celebrates creative and innovative design for either a component or overall product. Consideration given to aspects that relate to human usage, aesthetics, selection of components and materials, and the resolution of assembly, manufacturing and the overall function.
More Details