Level Crossing Removal Project - Caulfield to Dandenong
[DRAFT]

Image Credit : Aurecon Group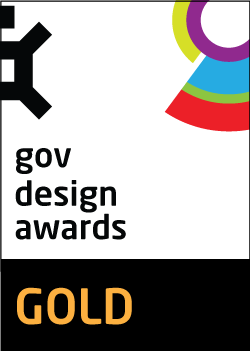 Project Overview
Each and every level crossing between Caulfield and Dandenong is officially gone for good, making it the single biggest level crossing removal project in Melbourne's history.
Project Commissioner
Level Crossing Removal Authority
Project Creator
Aurecon Group, CPB Contractors, Lendlease, WSP, LXRA, Metro Trains Melbourne
Project Brief
Finalised in 2017, and completed in mid-2018, the Level Crossing Removal Project - Caulfield to Dandenong has removed nine dangerous and congested level crossings along Melbourne's busiest rail corridor by using an elevated rail design.

In addition, the $1.6 billion project has also rebuilt stations at Carnegie, Murrumbeena, Hughesdale, Clayton and Noble Park, and upgraded signalling and power along the corridor.

The historic removal of these crossings means boom gates – previously down for up to 87 minutes each two-hour morning peak – will never again hold up traffic, and hundreds of thousands of people will get home safer and sooner each day.


Project Innovation/Need
The design removes the level crossings while creating over 225,000 square metres of open space and parklands, including new community activity spaces.

Cyclists and pedestrians will be able to freely cross the rail corridor without having to detour to the nearest level crossing. Residents can walk safely from their homes along the off-road path underneath the rail line to the local shopping centre or station or community facilities.

The design integrates the project's transport objectives with significant opportunities for urban renewal and new community spaces. It creates attractive, safe and well-maintained places that work better for the people who live and work nearby.

The elevated rail design will improve connections between shopping areas, parks, transport hubs, health services, recreation and community facilities by transforming the rail corridor into open space.

The design creates a high-quality, safe and well-maintained landscape that connects people to revitalised local places.
Sustainability
The design of the elevated rail line allows more natural light and airflow underneath. Rainwater can reach the ground to sustain the vegetation below.

Mature trees can be planted closer to an elevated rail structure than to a rail line built in a cutting. The taller trees will provide visual screening of the structure. Once established, the vegetation planted under and alongside the rail line will create an urban forest and habitat for local fauna.
This award celebrates creativity and innovation in the process of place making, designing and shaping cities, towns and villages. The category prioritises the connections made between people and places, movement and urban form, nature and the built fabric. Consideration given to giving form, shape and character to groups of buildings, streets and public spaces, transport systems, services and amenities, whole neighbourhoods and districts, and entire cities, to make urban areas functional, attractive and sustainable.
More Details