Domain Apps & Website Products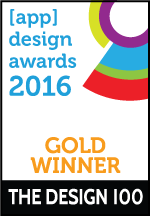 Project Overview
Domain is a leader in the Australian real estate industry and over the past few months has continued to evolve and innovate the Domain suite of apps to maintain our high consumer app ratings and incredible rate of growth.

We've driven innovation in the Australian real estate industry by re-imagining the entire property hunting experience and embedding useful technology into our apps to create an amazing experience for our users.
Organisation
Team
Mark Cohen
Damon Pezaro
Paul McManus
Ramesh Thiagalingam
Justin Howlett
Gary Lo
Fabien Ruffin
Aurelien Garreau
David Turner
David Chen
Allan Hardy
David Meier
Dan Johnston
Lyndon Maher
Henrique Marassi
Sean King
Project Brief
The Brief: Transform the way users interact with Australian real estate by creating apps and tools to facilitate this growing industry.

The objective was set to innovate within the Australian real estate industry in order to position Domain at the forefront of the space. We re-imagined the entire property hunting journey in order to dream up and deliver products and features which enhance the experience for users.

Goals included delivering a beautiful and forward driven design and streamlined user experience, to improve the following KPIs: more engaged users, improve brand recognition, increase enquiries to agencies and accelerate growth of digital revenues.

Project Need
After a complete overhaul of the Domain apps and website, we continued to innovate on products and features delivering industry first experiences that push both Domain and the Australian real estate industry forward. Our main innovations include:

- Domain Check-In is a world first and is set to revolutionise the property inspection process. We allow users to seamlessly check-in to property inspections and send their details directly through to agents via bluetooth and geo-location without even taking their phone out of their pocket.
- Domain Facebook Messenger Bot - Following Facebook's announcement of Facebook Messenger chat bots, we innovated on the possibilities of using chat bots to improve the Domain user experience.
- Smart Notifications will now send reminders and inspection time updates pushed straight to their phone to avoid turning up to a changed inspection. Property hunters will also be notified of nearby inspections.
- Google Voice and Domain pushes the envelope of property hunting by allowing users to talk directly to their Android/Google phone to search for properties and inspections on the Domain app.
- Google Now Cards shows information about new listings that hit the market based on people's search criteria. With timing being crucial in property, our new Google Now Cards give our users the edge.
- Home Price Guide - Track your Home - Domain helps users decide when's the right time to make their next move. Track the price estimate of homes and share details with us to receive an updated estimate.
User Experience
Property hunting is a very personal and emotional experience. Our goal is to provide products and features which simplify and improve the overall journey from beginning to end. User experience is a critical part of our product design and development process.

Over the last few months we have undertaken several user testing sessions where we observed how real users interacted with our product. The feedback and learnings we uncovered were invaluable and helped fuel the creation of our new design and products.

Domain keeps users one step ahead by providing timely push notifications whenever a status of a property has changed or a new property has become available which matches the users' personal criteria.

Property hunters are busy and always on the move. Domain now provides reminders and simplified inspection check-ins. Our new apps even help users find new properties they may be interested in as they walk down the street via geo-fenced notifications.
Project Marketing
Following exceptional user feedback via ratings in the app store, the campaign proposition was direct and clear: 'Download Australia's Best Property App'. The simplicity of this message was a key factor in the success of the campaign as it was easily translatable into a multitude of environments.

The campaign strategy was to take a multi-channel approach, focussing on both traditional brand channels such as outdoor, TV sponsorship and print, whilst leveraging efficiencies of acquisition by implementing multiple performance strategies.

The fully integrated approach to the channel mix was key to success, examples include:
- Brand impact: extensive, impactful outdoor campaign where creative used was specific to the market it was featured in to heighten relevance.
- Using offline to drive online: newspaper wraps for The SMH and The Age which contributed to record app download days.
High profile TV sponsorship: The Block sponsorship averages 1 million viewers each show - driving a strong increase in direct traffic and usage.
- Leveraging social targeting capabilities: drive action and app download via social media.
- Testing and automation: implemented a test strategy to maximise upon the efficiency capabilities of performance channels to drive app downloads, through partnerships, search and retargeting resulting in reduction in cost per acquisition
- PR campaigns around new products: turned product content into newsworthy moments, securing coverage in print, online and broadcast media, which had a direct impact on driving app downloads.
Project Privacy
At Domain privacy is very important. We have adhered to new Privacy Act in regency from July 2014. We are transparent with our customers and have disclaimers in data collection points such as enquire forms and sign up pages.

We also are very diligent with app permissions and no personal contacts are sent to our servers. The data we do collect is used to give our customers personalised user experience and to promote the services.

In addition, links to our Terms and Conditions and Privacy Policy are easily accessible in Domain's websites and apps.

Best Expanded Service or Application

Open to apps in all categories with updates and developments that truly enhance the user experience and take your app or service to another level.
More Details