HALO Cup - Iconic Coffee Cup
[DRAFT]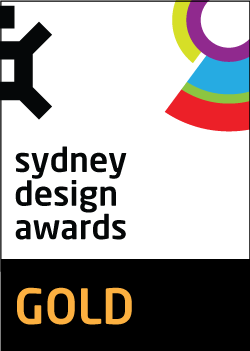 Project Overview
Halo, the a 'one of a kind' coffee cup.

By combining traditional material with contemporary ergonomic design, Halo enhances your everyday drinking experience.
Organisation
Team
Rob Kid - Founder and Designer

Rob is an experienced and talented product / industrial design, who has a passion for designing products that are aesthetically beautiful but also serve to challenge the conventional.

Jon Quinton - Co- Founder

Jon is business operations manager, having served in many operations roles across many industry Jon is responsible for ensuring product quality, production and delivery standards.

As a team we form Affynt Pty Ltd,

AFFNYT [ah-fin-i-tee]
a natural liking for or attraction to a person, thing, idea, etc.


Affnyt design business exists to take us back to a time when less meant more, when we made conscious choices about the things we owned, and when there was a genuine value in craftsmanship and it's blending of passion, creativity and ingenuity.

https://affnyt.com/pages/our-story


Project Brief
The Halo Cup was born out of a passionate company philosophy

To take us back to a time when less meant more, when we made conscious choices about the things we owned, and when there was a genuine value in craftsmanship and it's blending of passion, creativity and ingenuity.

HALO is a unique mug that blends innovation and design into a truly different drinking experience. The fine bone china is crafted into prefect curves designed to fit the palm of your hand, the soft silicone band encircles HALO providing a reassuring feel, replacing the traditional handled design. Innovation comes in the form of a double walled design which keeps surfaces cool to touch and drinks warmer for longer. The perfect blend of form and function.

The Halo Cup forms part of Affnyt's drinkware range, the first range we have brought to Market.

Project Innovation/Need
We wanted to design a piece of drinkware that blended old and new, that was beautiful in form yet excellent in function and that challenge the status quo of current drinking solutions.

The Golden Ratio

Why the Shape? The shape of Halo is derived from two intersecting circles which are the same diameter as its total height, width and top opening. The waist of halo begins exactly half way up the body,and reaches it's narrowest at the golden ratio point of the total height. The soft sleeve grip covers this narrow section from half way up, right through to the point at which the two circles intersect so it's perfectly positioned for gripping Halo with your thumb and fore-finger.

Resulting in a a beautiful aesthetics and amazing ergonomics.

Double Walled Construction

Engineered from the inside out. Halo's ergonomic curvy exterior is not just simply repeated internally. Looking at a cross section of Halo show-cases the intricate construction of the internal and external sections this provides an air gap between the surfaces, stopping heat being transferred to the outside surfaces.

Traditional and Contemporary

Traditional Fine Bone china cast in traditional slip casting methods, integrated with modern silicone in a contemporary shape provides Halo with it unique shape. This blend of material and design meant Halo hit our design brief of delivering genuine value in craftsmanship and through a blending of passion, creativity and ingenuity.

Design Challenge
A number of design challenges emerged during the design, prototype and build phases of the project:

Materials in construction

The intricate double walled construction in combination with the curved profile presented many challenges in the design of the bone china form. These included many changes to the profiling of shape to allow even drying time in the firing process to prevent cracking, to various material thicknesses needing to be trialed to achieve minimal heat transfer whilst not making Halo too heavy.

Material Interfacing

Interfacing the Silicone grip on Halo with the curving body was a significant challenge given the tolerances in construction. We wanted the transition of the bone china to silicone to be seamless, in no way disturbing the curves and the flow of the shape. We achieved this through multiple design iterations of the Silicone mold tweaking bleeds on the edges of the band and silicone density. We also had to make changes to the bone china channel that houses the silicone band to allow it to sit properly.
Sustainability
Part of our design philosophy was to design a product where we as humans
'make conscious choices about the things we owned' , and step away from our throw away society culture.

We wanted this to be a beautiful product the could be loved for a lifetime and last a lifetime.

As a result we designed a product that uses extremely hard wearing materials and combined them with a robust design made to with stand things life throw at it.

Product Design - Homewares

This award celebrates creative and innovative design for either a component or overall product. Consideration given to aspects that relate to human usage, aesthetics, selection of components and materials, and the resolution of assembly, manufacturing and the overall function.
More Details