Snooze E-commerce
[DRAFT]

Image Credit : Fab Ferrante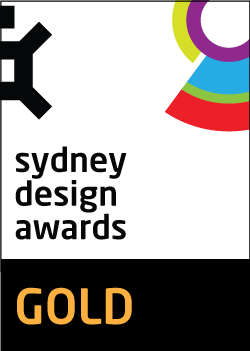 Project Overview
Snooze is Australia's leading bedroom lifestyle retailer, with over 85 stores nationwide and over 40 years' experience. Get Started has a well-established relationship with Snooze, having developed an award-winning online product catalogue and product experience platform for it on Kentico over the past five years. Snooze and Get Started's most recent project has been to launch into e-commerce. Working closely with Snooze and its other agency partners, Get Started has developed a category-leading e-commerce platform for Snooze's customers, including a redesigned product exploration journey and direct integration with a large franchise network of stores, with each store playing a fulfillment role.
Project Commissioner
Project Creator
Team
Account Director: Adam Griffith
Producers: Mark Price, Ashleigh Bruders
Design: Tess French
FED: Anangga Dipa, Drew Foster, Tom Gillard
BED: Chris Coppin, Emmanuel Tissera, Erin Crocker, Jowen See, Nattawut Comlon, Sang Truong, Drew Schrauf
Devops: Andrew Radburnd
QA: Rakhee Patel
Project Brief
Snooze's brief was to build a world-standard e-commerce site, focused on high average order value selling. It was Snooze and Get Started's shared aim to develop a site that would not just be the leading bedding site in Australia, but around the globe.
Project Need
The 'project need' was to recognise that the average Australian bedroom lifestyle shopper wants high quality, a range of choice and a great high-touch level of service to ensure that they get products that fit their personal taste and their lives. Both Snooze and Get Started needed to ensure that the high customisation and product quality options that have been making Snooze the category leader in Australia for 40 years, remained paramount to the project.


User Experience
Product browsing features real-time filtering using React JS, giving users a way to quickly access filtered product information without having to wait for the page to reload. This enables the user to quickly see an 'in-situ' view, or the product zoomed-in, or in a different colour. Previously, a user would have had to browse through a gallery to view a product in different colours. The use of React also means that the user can copy and share the URL of the filtered version of a page.

On the product detail pages, there is now in-depth detail about the product, including how the product is made, the inspiration behind it, including the 'makers' as well as relevant blog articles and styling inspiration, care information, dimensions and features, and associated services (e.g. assembly and delivery).

The checkout experience is highly customised. The user can select whether they want the product assembled and give detailed information about delivery specifications, including type of house, whether there's room to park a truck etc. Checkout can be completed as a member or a guest. When the user is logged in, address details will automatically pre-populate. Signing in also allows the user to save their cart for later use. Experian address validation calculates the nearest local store and provides Mosaic data that will later be used by Snooze for content segmentation.

In addition, the site is integrated with two payment gateways, Cybersource and PayPal.
Project Marketing
Snooze's goal was to have the e-commerce site live prior to one of their biggest campaigns of the year, the mid-year stocktake sale. Snooze plans to promote the site heavily across TV and online during this period and according to Nick Cust, Head of Digital for Snooze, the site is seeing "unprecedented levels of purchasing at high average order values", confirming the strategy that Snooze and Get Started put into practice. He went on to say that "it is the continued collaboration with Get Started that sees Snooze's drive and outcome to be the leading online destination for bedroom lifestyle".
Project Privacy
Snooze's policy in relation to the collection, management and disclosure of personal information is fully compliant with the Privacy Act 1988 (Cth). For more detail on Snooze's privacy policy, see https://www.snooze.com.au/privacy.
The digital world has forever changed how we live our lives. We're looking for nominations that help us live better, smarter, have fun and just get more out of life whether that be cooking, gardening, renovating, shopping, dating, hobbies or searching for your first home.
More Details