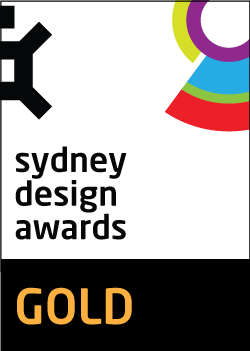 Project Overview
Toast Creative provided design direction in the development of a browser-based application for jurors and potential jurors. This was developed with a "mobile-first" philosophy, and through responsive design the application optimises effectively for all screen sizes from mobiles, tablets through to laptops and desktop computers. Toast worked collaboratively with Gerry Gaffney who led the implementation of the User Experience (UX) effectively through a user-centred strategy.

Project Commissioner
Project Creator
Team
Client credits:
Catherine DElia, JMS Project Sponsor, Julian Huxham, JMS Project Director NSW

Department of Justice; Xabi Errotabehere, Front End Lead, Department of Justice and Attorney General; Caragh Lyons Solution Architect, Department of Justice & Gerry Gaffney UX Lead (Information & Design).

Agency credits:
Nick Sammut, Managing Director; Ross Davison, Strategy Director; Gary Walmsley, Print Designer; Ramiro Rey, Branding Designer; Luke Chapman, Interface Designer.
Project Brief
JMS, or Juror, replaces the 20 year-old Jury Roll System (JRS). The purpose of Juror was to dramatically improve the jury service providing efficiencies throughout the process for both jurors and government. The new mobile interface needed to support the journey of the juror by providing a more simple, intuitive and straight forward experience ultimately saving time for those selected.
Project Innovation/Need
After receiving the traditional, cold postal notification those selected need to receive a warm experience online. For a potentially intimidating and overwhelming process, Toast created the design for the online portal.

Design Challenge
Public perception of being unwillingly dragged into tedious sessions of dreary case presentations amongst hours of sitting around needed to be creatively overcome whilst maintaining a sense of authority and responsibility.

Our strategy led us to develop a concept that portrayed a sense of pride and civic duty gained from participation in NSW Jury Service. The three verbs 'Observe, Listen, Decide' work hand-in-hand with the imagery of real people from throughout NSW to portray a sense of ownership and accountability.

Future Impact
User experience profiling through a series of wireframing stages ensured that the website's users were nurtured through the key information to digest. This nurturing was designed so that being a juror changed to a process of being warmly educated on how to deliver their civic duty with pride.

Clean functional design lead by much collaboration with the great project team. Toast visualised the challenge of "keeping it simple" and ensured the user experience was streamlined with a considered brand and digital design style guide. Juror was one of the first government projects to digitally enhance the consumer experience to make it better. This innovation we collaborated on enhanced the experience of Jury Duty in Australia. The digital experience has been adapted to other departments, one including Case Law.

This award celebrates creative and innovative solution design for the successful delivery and provision of services. Consideration given to system integration, user experience, product design
More Details