Landsea Shanghai Green Centre

Image Credit : Landsea Green Centre and dB(A)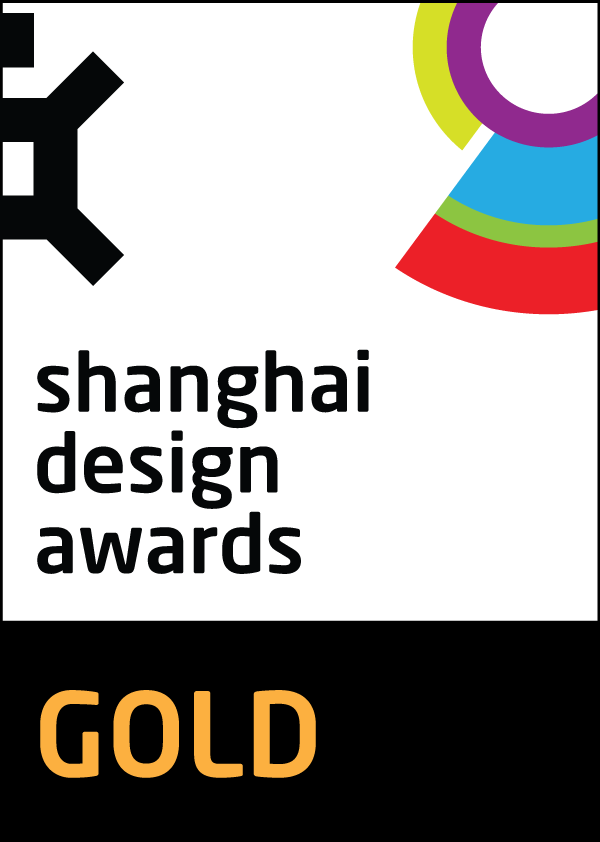 Project Overview
Landsea Green Centre Shanghai has been developed to deliver a sustainable office and demonstration project for a company that imagines, develops and realises positive environmental impact in their property development and technology divisions.

Driven by the desire to establish a Shanghai office the project has been conceived to demonstrate real world excellence and application of their own technology whilst create a holistic environment for their employees, enriching workplace health, culture and productivity. With WELL platinum and LEED platinum rating, Landsea Shanghai Green Centre was created for the people who work there.

Project Commissioner
Project Creator
Team
Dylan Brady
Joshua Loke 陆卓权
Yousheng Chen 陈友升
Lam Tran
Emilie Brunel
Adrian Coleiro
Project Brief
The brief aimed to embed five core values within the design; a healthy and comfortable work environment, energy saving systems, environmentally sustainable design, intelligent building management and human centred places.

These values were driven by a requirement of the Landsea executive group to create a workplace that embodied the company's purpose and ideology.

dBA was approached by Landsea after they visited us in our office at the Pixel building, which we designed back in 2000. They sought us out to to create a purpose made demonstration of their own proprietary environmental systems, in a fully integrated best practice office. We undertook a complete refurbishment of a zero star rated office, keeping only the concrete shell , and converting it to suit the clients multiple business divisions.

Working with an existing structure and suite of available technologies, dBA assisted in developing the brief to insist on clear integration and improvement of what already existed, and conformance to strict rating assessments, to ensure we were able to achieve exceptional high performance.

Working closely with initial design input from Cundall in Melbourne, dBA were able to create an incredible transformation to the project, insisting on transparency in dashboard, utilising VR to explore design and achieve sign off, and creating touch points at every step for public, staff and executive engagement with the purpose and outcomes of the project.


Project Innovation/Need
The Landsea Green Centre Shanghai was required to achieve Platinum LEED and Platinum WELL certification, to deliver on the promise of both organisation purpose and employee wellness. We were also challenged to do so with an existing structure and facility that required extensive consideration and innovation to work up to current performance requirements.

Over 108 sustainable building technologies across 14 technical systems have been incorporated into the building to support the Landsea values and build an intelligent building that is connected to its people. FOr much of these technologies, we have demanded a front facing transparency on data, monitoring and outcomes, that enables the staff and visitor to get a real time education, information and understanding of the systems and challenges.

Utilising remote VR presentation instead of physical travel to China, we were able to improve and increase regular client interaction without cost and carbon, and thereby convince the client to embark on a project that forms the foundation of a major shift in thinking in China- to refurbish to exceptional performance, rather than simply demolish and rebuild. Culturally, this is a massive challenge, and this project demonstrates what can be done to shift the massive inertia in the built environment energy efficiency in China.

We believe that demonstration projects like LandSea align with our purpose to build a better world, not by building every building ourselves, but by demonstrating how the rules can be changed to enable every building to be better.

Design Challenge
Working to an accelerated timeline: 1 year to move-in, the design process had to be completed through a series of design sprints and workshops aimed at providing quick and iterative feedback to the design team and client. These were worked across time zones and conflicting Dec-February holiday periods, which in turn created a requirement to implement the deployment of live VR reviews, gaming engine interactive presentations and clear digital communication innovations. High Tech, low carbon and regular personal interaction drove success.

Coming up with a compelling, interesting aesthetic expressions whilst simultaneously checking off sustainability and wellness requirements required a large knowledge base of appropriate building and furniture elements. This was also compounded with the requirement of locally sourced and manufactured goods, which created the need for a very open and international acquisition strategy. Communicating to local teams the need to move beyond 'business-as-usual' systems and solutions in order to meet the challenge of the brief set by the key stakeholders of Landsea required the development of design packages that were multilingual.

Limitations that are imposed by the retention and modifications on an existing structure which shares a common basement with other buildings on sites which are still operational created a logistical challenge for both design and construction. By engaging with the local Landsea design group to act as on site communication, we were able to review shop drawings and update construction plans quickly, resulting in the Landsea Green Centre Shanghai being provisioned ahead of schedule.
Sustainability
Using the LEED and WELL guidelines as a basis for our work, systems innovation was crucial to the success of the Landsea Green Centre. A sustainable and ecological built environment was created using multiple technologies and approaches, often founded in worlds best practice thinking, combined with LandSea technologies, driving locally achievable, demonstrable and highly transferable design-driven outcomes.

A Biophilic workplace was created which blurred the lines between inside and out. Retention of existing structure meant there were limited structural works to complete the building saving on energy, infrastructure and raw material. Access to natural daylight was created throughout the building and maximised on the open rooftop, providing open space to all employees.

Connecting employees and business units vertically allowed a functional central stair to be developed that promoted exercise and movement. Multiple communal spaces were provided within the building to create different activities on each level, including a gym, library, kitchen, gardens and general non-specified space for casual and work interactions.

Democratisation of the workspace is already a challenge in western culture. In Chinese culture it is almost impossible. Regular, detailed and collegiate meetings, presentations and articulation enabled us to shift those mindsets a remarkable distance. We have managed to instill in the LandSea team a daily consideration of their own contribution and footprint, and to tell others how they can be participants in the required transformation that faces us all.



Architecture - Commercial - Constructed

This award celebrates the design process and product of planning, designing and constructing form, space and ambience that reflect functional, technical, social, and aesthetic considerations. Consideration given for material selection, technology, light and shadow.
More Details