Australia's first online Family Violence Intervention Order Application
[DRAFT]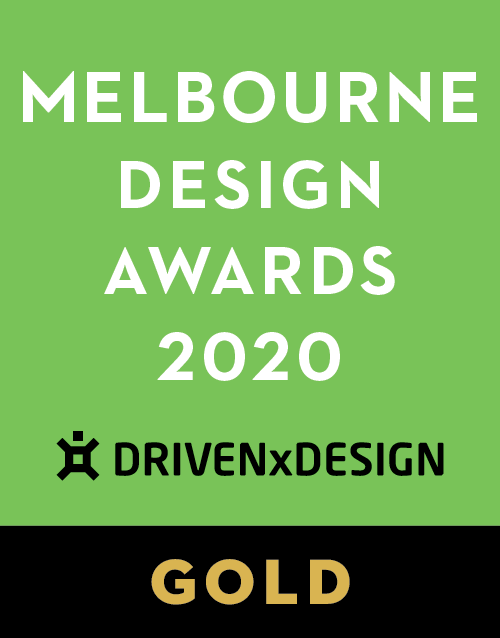 Project Overview
We worked with the Magistrate's Court of Victoria to design and implement the first online Family Violence Intervention Order Form (FVIO) in Australia. A complex paper-based application of over 12 pages was brought into a streamlined online experience allowing a safer and more efficient experience for violence survivors.

We designed and built a new way for Victorians to access online assistance during family violence. From a vast set of (necessarily) complicated requirements, we were able to deliver a robust user application form and a streamlined portal for court registrars. We were able to improve the service experience, bringing people greater access to a much-needed service in times of crisis.

Over the course of the coming months, we are working with the Magistrate's Court of Victoria to help enhance the form and design and facilitate a change management program across Victoria's 52 courts.
Project Commissioner
Project Creator
Team
Beata Klepek - Experience Design Lead
Mark Ayres - Service Design Lead
Leo Beganov - Interaction Designer
Mark Davis - Technology Director
Jason DSouza - Solution Architect
Jolane Synott - Technology Lead
Jonathan Puc - Developer
Blaise Palmer - Delivery Lead
Steph Little - Senior Producer
Project Brief
"We engaged Today to design and deliver digital user research, user experience design, build, cloud hosting and release services for a highly complex online form, incorporating back office workflow and integration with our legacy case management system.

Their insightful user research informed the redesign of the prototype online form to significantly improve the user experience, reduce user data entry and streamline the presentation of the form pages.

They worked collaboratively with the business and IT teams to ensure successful online form technical build and integration, adjusting their approach to accommodate our evolving business requirements to ensure maximum benefit to the client and our operations.

I highly recommend Today to any organisation seeking a talented, collaborative and agile technology delivery partner."

Richard Hodge, Manager Court Experience, MCV

Project Need
More than 85,000 FVIOs are filed each year across courts in Victoria. Up until now, the FVIO form has been paper-based and processed manually, resulting in numerous complexities for applicants who successfully lodge a form and potentially even more for those unable to complete the process.

We found that the form questions can become potential blockers. Applicants can feel a heightened concern about the consequence of the answers they give, or feel overwhelmed by the number and/or wording of questions.

In designing the solution we were conscious that applicants needed to feel supported and at ease when interacting with the FVIO. Our intent was to remove potential and actual blockers from the process to improve rates of form completion. This included simplifying the form into everyday language to reduce cognitive load and removing questions that cause anxiety or give false expectations.

User Experience
To ensure quality of design we undertook an in-depth discovery process followed by a period of design research; speaking with representatives of domestic violence victims, allied health workers and advocacy groups. Our research included one-on-one interviews, workshops and behavioural prototype data collection.

Our research revealed that the registrar experience to process FVIO forms was also in need of improvement. As registrars are usually time poor and want to spend as much time as possible face-to-face with people in need, any efficiencies within the registrar portal are valuable.

We worked to create a solution that made sure registrars processing applications can now prioritise form data relevant to them, included a robust search function, and highlighted important, unallocated and pending applications. We integrated an alert system for applications that hadn't progressed in a while, helping reduce the chance of an important case slipping through the cracks.

An important feature for application is the inclusion of a quick exit button that is present throughout the entire form experience. Allowing applicants to fill out the form over a number of sessions, maintain their privacy and prioritise their safety and wellbeing.

Project Marketing
Designed for social good and not with commercial targets in mind, this project is a big breakthrough for the prevention of family violence. Taking an arduous paper form and producing an efficient and thoughtful online experience will have a positive impact on help-seekers and the people that are doing their best to assist them.
Project Privacy
We worked closely with the Court Services IT, designing, developing and delivering a robust solution passing all Victorian Government security and legal standards.

Protecting the privacy of the user is paramount when dealing with Family and Domestic Violence matters. We ensured a best-in-class approach from the outset, ensuring government standard encryption, obfuscated database and middleware and a statically generated form communicating through cloud functions.

We also developed and implemented Quick Exit functionality to allow the user to exit sensitive content quickly. This service has been open sourced and shared with the community, currently in use by the Department of Justice amongst others.
Digital - Government Services

The provision of timely government services has been transformed as applications and sites are developed and implemented to either replace or complement previous methods. Be it the delivery of current and up to date critical information, compliance, community support and engagement, notification and registration or providing greater accessibility to government resources.
More Details