Pivot career navigator
[DRAFT]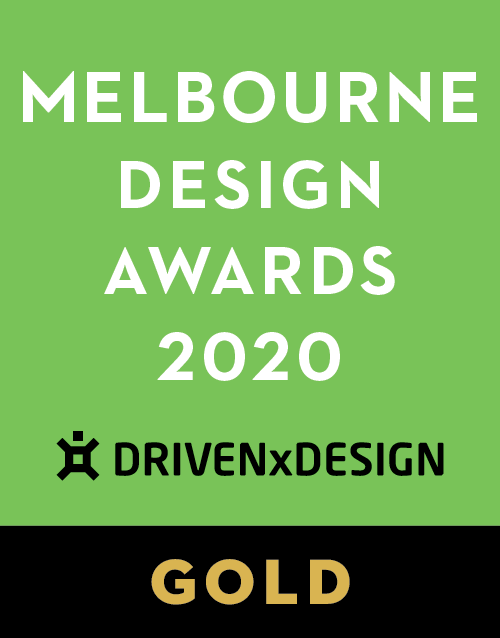 Project Overview
The nature of work is changing, and the Foundation for Young Australians (FYA) are helping young people find their way, connecting their interests and skills to emerging career pathways. We worked with FYA to develop an online tool that helps young people make sense of the new world of work.
Project Commissioner
Foundation for Young Australians
Project Creator
Team
Lennon Cheng, Designer; Sam Featherstone, Developer; Jacob Zinman-Jeanes, Designer; Jacob Zinman-Jeanes, Illustrator; Jacob Zinman-Jeanes, Creative Director; Tait Ischia, Creative Director

The tool was funded by the Victorian Government's Workforce Training and Innovation Fund and commissioned and co-developed by SW TAFE and FYA with support from industry partners Lyndoch, WDHS and Eventide.
Project Brief
FYA are pioneering a change in mindset for young people and their approach to careers. By developing and improving enterprise skills, young people can improve their ability to gain employment, progress their career, and move between jobs in a constructive way. FYA calls this thinking the New Work Mindset. FYA approached Today to develop an online tool to help young people learn about the New Work Mindset, use big data to determine their job 'cluster', and suggest possible job opportunities suited to the skills they have.

We ran a program of co-design with TAFE students and aged care employees to understand their world, generate ideas together, and test assumptions. Workshops generated insight into the 'why' behind a tool like this—the emotional drivers, the major barriers, and immediate value people might experience when thinking about their future.

We then transitioned to our user experience design and development process to create a functional prototype, wireframes, visual design and copy. We conducted regular user testing to get feedback and improve the tool—ensuring successful adoption of the tool.

Project Need
Automation, globalisation and flexible working arrangements are upturning the status quo of the nature of work around the world. In Victoria, these forces of change are making it more difficult for people to develop the skills to enjoy a fulfilling and long-lasting working career.

We designed a tool that logically and supportively determines the user's skills profile, matches job opportunities with the skills they have, and suggests further training to increase future job opportunities.

The final product uses engaging storytelling to help take young people on a journey. By stepping users through a complex process – alongside a fun character – we are able to communicate the complex aspects of the New Work Mindset, show how it's relevant to young people, and leave them with a shareable PDF they can use to take the next step.

Pivot has been live since May 2019. We're learning that the data from people who use the tool is informing the collective identification of skill gaps of people living in South West Victoria, which will better inform miro-credential courses at South West Tafe and employee training in Aged Care. Pivot has also been integrated into the performance review process at one of the Aged Care partners, to support employee learning and development. This investment in people's futures will have a long-lasting, positive impact on the community in the area.

User Experience
The Pivot Career Navigator is a simple and user-friendly tool that utilises highly-complex datasets to change the mindset of young people. Designed through co-design with SWTAFE students, the tool uses engaging storytelling to help take young people on a journey. By stepping users through a complex process (alongside a fun character) the tool is able to communicate the complex aspects of the New Work Mindset in a simple way, to help its users discover career opportunities and open up career pathways by way of transferable skills.

Pivot succeeds in taking a huge and complex data-set and making it accessible, fun, and friendly for young people. The user interface is fast and simple, allowing people to move through it at speed. The use of animation and character design makes something that could feel stuffy and formal much more light hearted and fun.

Project Marketing
"It's great to have something tangible to represent all of the amazing work that has been done. There are lights turning on everywhere." — Peter McLaughlan, Lyndoch Living

"It was a pretty big idea when we started and seeing how it's come together has taken a lot of incredible collaborative work, thoughtful insights, fast turnarounds and technical expertise from a lot of wonderful people." — Lauren Langley, FYA

The intent of Pivot was to increase the employability of young people in South-West Victoria through encouraging a shift in mindset. Pivot is informative and encouraging, showing users where skills they already have hold value in industries that they may not have considered before. Pivot is a tool for the future world of work, where flexibility is a necessity.

Project Privacy
The user is asked to enter their work and study status, along with their recent work and study experience. This data informs the narrative and results that the user is shown — including their highest match clusters and the most relevant opportunities.

Information on work and study status is tracked, anonymously, with conforming 3rd party tools. The de-identified activity information is stored securely within the application. The application does not manage any personal data for any users.

The user is given the option of having their results emailed to them. If they enter their email address in, this data is pushed and stored to a Mail Chimp account, and an email with the users bespoke results is sent from Mandrill.

The users have a choice to email results to themselves and these are sent through secure 3rd party systems and the information collected is disclosed to FYA, The South West Institute of Technical and Further Education and Today Strategic Design Pty Ltd in line with the privacy policy.
EdTech focuses on how education is changing through technology, changing the way we learn and process knowledge. What will stand out here is those that enhance the learning experience and make a lasting impression.
More Details