#chatsafe: Designing a brand to communicate safely online about suicide
[DRAFT]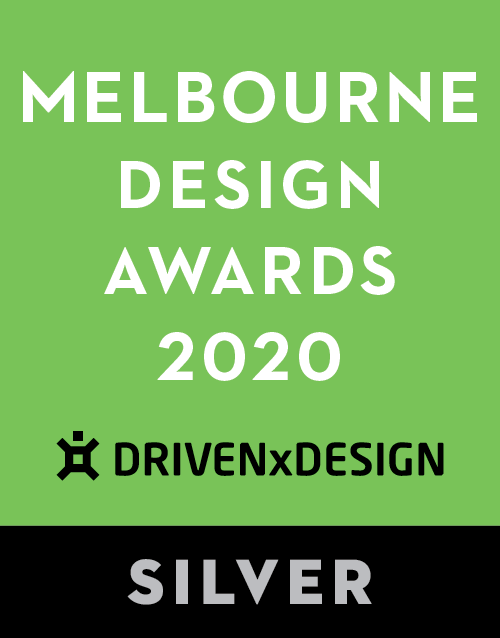 Project Overview
In 2017, Orygen, the National Centre of Excellence in Youth Mental Health, and Portable began working together, embarking on an investigation into the needs of young people when they talk about the topic of suicide online.
It's a world-first initiative that involves the creation of guidelines to help young people have safer online conversations about suicide, depression and mental health. Just like how journalists and publishers have contributed to harm-reduction in adopting a standard for covering suicide in the news, #chatsafe works towards making the internet a forum for more humane and less destructive dialogue to ensure Young People can have conversations safely with others about the topic.

Together, Portable and Orygen co-designed possible solutions for what an online space to host the guidelines might look like directly with young people. We worked with young people to understand what kind of tools could help, and how best to approach a national campaign to disseminate the guidelines.
Portable then designed the #chatsafe brand including logo, visual assets and illustrations used to produce the official #chatsafe guidelines, website and national social media campaign. We provided digital communications guidance for reaching key audiences of young people and managed the deployment of the campaign content across all social media channels for the life cycle of the campaign.

Through the #chatsafe campaign, we were able to reach well over 1,430,789 individuals, and our content was shown 3,796,978 times between October 2019 and January 2020.

Project Commissioner
Project Creator
Team
Libby de Souza, Senior Digital Producer
Aron Mayo, Visual Design Lead
Ashlee West, Experience Design Lead
Ryan Blandon, Experience Designer
Joe Sciglitano, Head of Design
Simon Goodrich, Managing Director
Project Brief
The problem we have been tackling, at its core, is that young people, the Government and community organisations in Australia are not sufficiently equipped to address the topic of youth suicide in a social media world.

The #chatsafe project aimed to develop and promote the #chatsafe guidelines, encourage young people to use the guidelines to help them talk safely online about suicide and educate the public regarding safe online communication.

As part of our work with Orygen to co-design with young people how to bring the #chatsafe guidelines to life, we also needed to design a cohesive brand voice that embodied the project's mission and be executed across different styles of content. From more formal documents like the guidelines to be shared with industry peers, through to the website and a range of different social media outputs that engage young people, we needed a brand that was flexible enough to suit many audiences and contexts. It was a nuanced branding challenge about a complicated topic.

Project Innovation/Need
To date, no suicide prevention campaigns exist that specifically target young people, and none have been co-designed with end-users, and none have had their dissemination campaigns co-designed with end-users until we partnered with Orygen in the development of the #chatsafe guidelines and managed the social media launch campaign (Thorn, Hill, Lambil et al., 2019, 'Co-designing a suicide prevention social media campaign with young people: The #chatsafe project,' JMIR Publications.)

We facilitated a series of eleven co-design workshops throughout Australia with a diverse range of young people to inform the development of how we bring the guidelines to life. Some of the workshops were specific co-design sessions with the LGBTIQ community and Aboriginal and Torres Strait Islander young people. A total of 134 young people aged between 17 and 25 years participated. Workshops employed commonly used co-design strategies, however, adjustments were made in order to create a safe and comfortable environment given the population and complexity and sensitivity of the subject matter (Thorn, Hill, Lambil et al., 2019). We learned that turning the guidelines into videos and social media content was what resonated with young people.

As a result of our research activities directly with our primary audience, Portable designed a brand and visual language that spoke to a wide range of audiences and unified the #chatsafe voice. We worked closely with the Orygen communications team to ensure the brand was flexible enough to speak to the industry sector.

Design Challenge
The design challenge was to create a brand about suicide prevention that could be used across a broad suite of audiences and outputs. It needed to be able to lift and showcase information from the guidelines into ways young people could understand and be used in more formal suicide prevention industry settings. Given the challenging nature of the topic of suicide, it required Portable to dive deep into understanding the process of how young people talk about the topics of suicide and mental health online. Our work researching with young people meant we talked directly to our primary audience in order to have a foundational understanding of what sorts of content resonated with them.
As part of the brand, we needed a character who could speak to young people about the #chatsafe guidelines. Together with young people, we came up with the concept of the 'Moon Cookie' character to be the #chatsafe mascot. Moon Cookie was designed to be a non-human, non-binary character to give a voice to the guidelines. Moon Cookie formed the basis of a suite of animated branded content that gave young people tips for communicating safely online in a way that resonated with them.

Part of the challenge we faced was integrating the content young people were co-designing with us into a cohesive brand for the campaign. By using a range of designed templates for social media to fit co-designed campaign content, we pushed the boundaries of where the brand could take us.
Effectiveness
Although awareness was the central goal of this campaign, the level of engagement we received (our content was shown 3,796,978 times between October 2019 and January 2020) was an additional asset to our broader goal of influencing the way online conversations are had about suicide and of reducing the stigma around this topic.

Key recommendations for the campaign strategy were that young people wanted to see bite-sized sections of the guidelines come to life via sharable content such as short videos, animations, photographs and images. They wanted to feel visible in campaign materials and wanted all materials to be fully inclusive, we designed the brand with this in mind. The colour palette was designed to be friendly, approachable and balanced. Finding a balance between fun and serious, the #chatsafe brand uses four contrasting colours. We designed custom illustrations that are loose and expressive, making use of playful colours. The flexible nature of the visual language meant colour schemes, shapes and illustrations could be used more playfully when speaking to young people, but more restrained when creating content for the industry. Hero designs for the campaign (including Moon Cookie) were validated and tested with young people themselves. The brand continues to evolve, with Orygen and Portable continuing their work in suicide prevention together with young people into 2021 through the #chatsafe project.

Citations: Thorn, Hill, Lambil et al., 2019, 'Co-designing a suicide prevention social media campaign with young people: The #chatsafe project,' JMIR Publications.

Graphic Design - Identity and Branding - Health

This award celebrates creative and innovative design in the traditional or digital visual representation of ideas and messages. Consideration given to clarity of communication and the matching information style to audience.
More Details