Image Credit : Damien Kook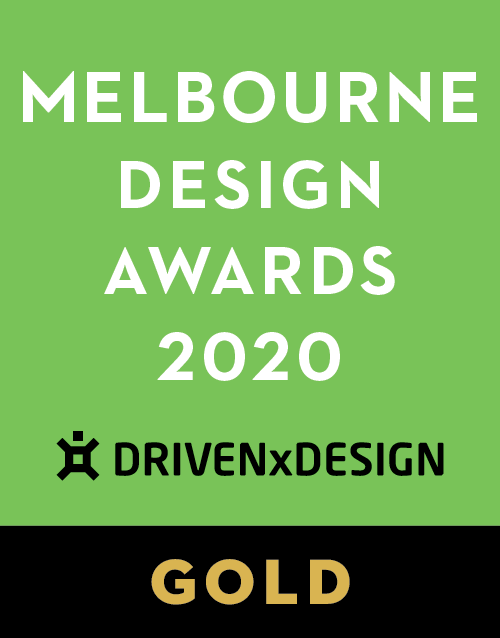 Project Overview
A decidedly purposeful and spirited home, JJA house delivers unexpected light filled tranquillity throughout. A Zen water garden unites oversized his and hers office spaces, linked by a generous timber corridor, leading to astonishing volumes of space in the family living room, flowing seamlessly to the alfresco entertainment zone.
The strong lines of this home also required decoration tactics that navigated contradictions of hard and soft, serious and playful, monumental and domestic. The detailed approach to designing this home found the synergy between these elements to create a modern, striking yet comfortably beautiful home.

Project Commissioner
Project Creator
Wolf Architects-Architecture & Interior Design & In Design International -Interior Design
Team
Taras Wolf - Senior Architect
Kia Achilleos Architect
Bin Xu Senior Documentation Consultant
Penny del Castillo - Senior Interior Designer
Kierah Alexander - Interior Designer
Claire Tew - Procurement Management


Project Brief
The interiors respond directly to the clients brief for robust, but elegantly grand, and fully utilises the volumes of space crafted by the architect. High-quality materials, both natural and synthetic, ensure durability and longevity, paramount to the clients' brief. Brass trimmings incorporated into handrails, door handles and feature lighting provided a "quiet luxury" to the homes' earthy palette referencing the down-to-earth character of our client.
The desire for longevity and performance matched with beauty, required an intricate and intentional specification of materials to meet all criteria. Above all else however, we were engaged to evoke a sense of intimacy, peace and tranquillity within the grand mansion walls, and a strong modern ambience without their home feeling extreme or futuristic.
We were honoured to be appointed by this client for a 2nd interior project, deeply understanding their vivid personalities, contrasting needs, love for family (including the four-legged kind) and care for environmental sustainability.
The opportunity to cross over between decoration and design was as inevitable as it was advantageous, since the selections for hard materials, fitting and fixtures all reflected the vision for furnishings, art, and accessories being in sync as the project progressed. Minimalist yet with a focal hero in every room.

Project Innovation/Need
Responding to todays' market yearning for deeper emotional connections, our client was clear on how she wanted to feel from the outset. Set this task, we delivered via materiality, colour, lighting, texture, proportion and the functional aspects of how the space flows seamlessly
JJA House is an excellent example of intelligent, common sense principles being used to dictate the design. Every interior aesthetic element has been crafted to contribute towards emotional gratification, luxe without bling.
Mindful of the homes contemporary architecture, the result was an elegant, timeless home exuding luxury and grandeur without ostentation.
JJA House interiors blur the line between inside and out, whilst establishing private spaces where required. Through clever use of architectural forms and thoughtful material choices we have produced a home filled with hard finishes which appear soft, fixed materials which appear to move and solid materials which appear to float. These aesthetic elements alongside lush gardens, luxurious polished plasters and subtle lighting are redolent with deep cascading water which ultimately represent the peace and tranquillity our client was longing for.
Innovation is experienced in the successful combination of hand stitched bark wallpaper, soft leathers, bespoke crystal lighting and custom furniture, elements that reflect and improve the house, and the needs of those who live within.

Design Challenge
As in all great design projects, the challenges help set the parameters, and set the puzzles to be solved, leading to answers that improve the end result.
The split-level nature of the home fully utilises the significant slope of the block to maximise the excellent views and offer an exciting user experience. The fall of the site was over 5 metres, allowing for a dynamic play of form, and embracing the rear view to the North, over a verdant suburb.
The use of luxury engineered products was also a design challenge, with both the kitchen island bench and powder room vanity, constructed from heavy porcelain slabs, requiring structural engineering to either sit on small supports, or cantilever altogether. The end result, however, is a sense of space, allowing the eye to travel, and view these products from all angles.
The hallway stairs required the installation of a handrail to meet safety standards, set by the building surveyor. With the handrail constructed from bronzed brass, and set with care into the marble steps, this detail has become a favourite of architect, designer and client.

Sustainability
Enhanced sustainability was a priority. Accordingly, the house features a solar farm on the roof feeding basement supply batteries and utilises insulation, double glazing and water recycling, creating a sizeable energy-efficient home.
Behind the straight lines of the bold façade, an entirely unexpected interior awaits. Natural daylight, improved airflow and ambience is maximised by an intriguing internal courtyard.
There was also a unanimous intent and passion to use Australian design and made product where possible, thus contributing and sustaining the local design industry.
Australian designed and manufactured key feature pieces endorse our local industry's ability to remain at the top of their game. Quality and timeless materials were conscientiously selected to adhere to ethical production, low environment impact and harmonise with long term sustainability.

Interior Design - Residential

This award celebrates innovative and creative building interiors with consideration given to space creation and planning, furnishings, finishes and aesthetic presentation. Consideration also given to space allocation, traffic flow, building services, lighting, fixtures, flooring, colours, furnishings and surface finishes.
More Details