Davison Collaborative
[DRAFT]

Image Credit : Tess Kelly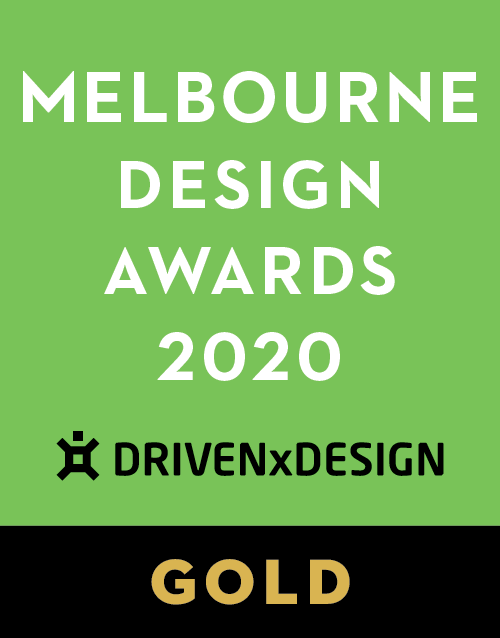 Project Overview
The Davison Collaborative is a three-townhouse project in Brunswick designed in collaboration with Archier.

The project was delivered in accordance with the principles of the deliberative development model known as Collaborative Development by HIP V. HYPE. The model allows for collaborators to come together to create better quality, more sustainable and more financially accessible townhouse style homes in inner urban locations where property prices are increasingly forcing people out of the market.

The Davison Collaborative is a case study on sustainable density, transforming one suburban block into three, 150sqm fossil fuel free, 100% electric homes.

Solar panels, sonnen battery technology, electric heat pumps for hot water and hydronic heating achieve 8+ out of 10 star energy rating.

Organisation
Team
HIP V. HYPE
Archier- Architect
HIP V. HYPE Sustainability- ESD
SBLA- Landscape
Hansen Partnership- Planning
sonnen- battery

Project Brief
The project brief for the Davison Collaborative was to transform one suburban block into three, high performance family homes. The brief was to deliver the highest level of environmentally sustainable design for the most accessible cost. Further, the brief was to demonstrate that environmentally sustainable, well designed density enhances the liveability and affordability of our inner and middle ring suburbs.

This project was a case study in demonstrating best practice in environmentally sustainable and well-designed density, as well as a case study for testing new ideas that the future residents, each built environment professionals who made up the Collaborative, had in designing and delivering new ways of living.

The Davison Collaborative brought together three collaborator couples, two children and three dogs, Liam Wallis and Katya Crema (Directors of HIP V. HYPE), Peter Steele (Co-Founder of HIP V. HYPE Sustainability and recently at GreenSync) and Sarah, and Chris Gilbert (Director of Archier) and Miranda.

Each couple contributed and shared their professional skills in order to realise homes for each of their own families.

Project Innovation/Need
Melbourne is experiencing a housing shortage. Equally, existing poor-quality housing in Australia is contributing a disproportionate level of carbon emissions from poorly built housing requiring excessive heating in winter and cooling in summer.

The Davison Collaborative sought to provide a solution to these dual issues by providing best practice in environmentally sustainable design and density to demonstrate that well designed infill developments in the inner and middle ring suburbs can create an increase in environmentally sustainable housing in well-located and well-serviced locations at an accessible cost.

The Davison Collaborative provides for the supply of new and diverse housing choices in existing urban areas, which supports population growth in a way that encourages a 20-minute neighbourhood, whereby residents can walk, cycle or use public transport to access employment opportunities and existing services. The elevated quality of the design and sustainability response of the Davison Collaborative realises the Plan Melbourne outcomes of a distinctive, liveable, sustainable and resilient city. The compact density of the project ensures access to more affordable housing in an established suburb that is increasingly pricing out the young families that make up the Collaborative.

We need to consider the most environmentally responsible ways to increase housing supply in well serviced urban areas. There is no reason why a typology like that of the Davison Collaborative should not be built on every block of land with a south facing laneway frontage within 10km of the CBD.

Design Challenge
The Davison Collaborative had two key design challenges. Firstly, we needed to establish a management structure to facilitate the collaborative development process. Secondly, we needed to deliver compact architecture that enhanced the surrounding streetscape, as well as achieving best practice in environmentally sustainable design.

Management structure
The Collaborative Development Model by HIP V. HYPE is a legal and financial structure established by HIP V. HYPE to facilitate collaborators to come together to realise a new development by pooling financial resources to break down the barriers of very high property prices.

The Model adapts existing legal frameworks to establish clear roles and responsibilities between the collaborators in order to best distribute the project risk. Professional skills in development are required to achieve an elevated sustainability and build quality outcome and the collaboration between HIP V. HYPE and Archier allowed that to be achieved.

Design
The Davison Collaborative addresses the street sympathetically, providing a transition from the old industrial Brunswick to the more residential context of Davison Street. The residential block, cornering a laneway to the south, allowed for a cobblestone footpath to run the length of the project and for the expression of detailing that acknowledges the post-war industrial history of the site such as the recycled brick work and concrete window still lintels.

The sawtooth profile of the building along the laneway corner demonstrates that sympathetic architecture can enable responsible density in the inner suburbs, without compromising neighbourhood character.

Sustainability
The residences are all electric, with no gas, powered by solar energy during the day and solar energy stored in the batteries during the evening. The homes are targeted to be net carbon positive in operation, reducing their environmental impact, as well as reducing energy bills for the residents. The residences average 8+ out of 10-star energy rating.

We used the Structural Insulated Panels (SIPs) construction system which presents a number of benefits to create an energy efficient building envelopment, providing insulation that creates a tight building envelop and reduces heat loss and thermal bridging.

The residences champion passive design principles. We orientated each home to open out to the north, ensuring optimal solar penetration to warm the house in winter, with external automated block out blinds to all north and west facing windows with cross ventilation and ceiling fans in place to cool the homes in summer.

Each residence provides for 4.5 kWh solar capacity and 7.5 kWh battery capacity. The project features Energy Recovery Ventilation (ERV) active systems and electric heat pumps for hot water and hydronic heating. Caroma Smart Command technology is installed to monitor water usage and rainwater collection tanks are installed in each residence to reduce the amount of water the homes draw from our water reserves. Binq tilt and turn high performance windows and doors are installed in each residence to enhance thermal insulation and provide effective cross ventilation cooling.

Architecture - Multi Residential - Constructed

This award celebrates the design process and product of planning, designing and constructing form, space and ambience that reflect functional, technical, social, and aesthetic considerations. Consideration given for material selection, technology, light and shadow.
More Details