SILK Laser Clinic - Midland Gate
[DRAFT]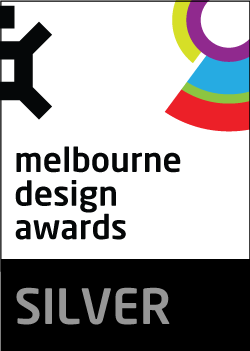 Project Overview
Commissioned by SILK Laser Clinics to develop an 18-clinic national rollout for 2018, greater group was approached for our end-to-end services. The project scope was to update, refresh and re-imagine the current design without reinventing their existing design as it had become a strong facet of their brand identity.
Project Commissioner
Project Creator
Team
Jenny Chang, Polly Glaysher Pagh, Danny Tanoto
Project Brief
SILK strives to provide affordable medical grade laser treatments in a comfortable and convenient environment, which needed to be reflected in the design. The project aims to avoid the cold and aseptic sensation typically found in clinics and take the user experience into consideration. It was also important for the final design to not look like a spa but an inviting clinic fitting of its affordable medical grade services

SILK's previous design consisted of timber framing, white subway tiles and 2 Pac routed wall panels with a 600 x 300 grey tile floor. SILK liked their current palette but wanted to refine the design and add in elements of black. They also wanted to develop their product display joinery and create a consistent look though our all of their clinics.

The shopfront design was simplified by placing a large square black frame window on the side positioned to face the product displays and new Skin Bar. In addition to an illuminated SILK logo on the front of the glass to reinforce the brand, these elements act as theatre that entices customers to view into the store.

LED halo illumination was also incorporated into the shopfront timber portal, timber arch, product displays and reception signage, adding depth to the spatial signature white theme. The finished result provides a calm, inviting yet clinical interior which translates over into a welcoming environment for patients to feel instantly at ease and reassured by the calibre of their surroundings.
Project Innovation/Need
The tenancy was designed to reflect an inviting yet clinical interior that takes the user experience into consideration. To achieve the environment we wanted, halo illumination was used in the product displays, behind the reception desk and on the shopfront. At 3500K (between warm and cold light), it resulted in a calming effect to facilitate a comforting environment for patients. Resulting in space that is both inviting and serene, the minimal finishes and contemporary feel of the design helped retained the feeling of a clinic while evoking a relaxing experience.

The black frame around the shopfront is another distinguishing factor of the design. Built to look like a copy of the glazing frame adjacent, this was purposely done with a recess to conceal the halo illumination for the star fire glass. Another key design element is the addition of the colour behind the Star Fire glazing to the wall where the treatment room butts up. Digital screens were added, where previously SILK had place graphics to achieve an engaging façade that is beautifully complemented by the halo illumination.

Design Challenge
A challenge we faced was carrying out and maintaining the brand identity throughout each clinic in a way that renews the brand image yet does not take away from what customers already associate with it – thus taking a fresh approach without reinventing the brand entirely.

Introducing SILK to other states while maintaining consistency into variable store footprints with the goal of achieving balance in store front also posed quite a challenge., i.e. creating symmetry in the shop openings.

To overcome these challenges, we created elements that could easily mould into centres by using a consistent kit of parts. We also inserted subtle finishes and point of sales to enhance attraction to each store. The focus was on joinery that complements each other but does not overpower the white background used as the key colour. The main concern was keeping the clinics clean and creating a classic design that will stand the test of time.

We are selling sophistication that will engage patients' trust via the look and feel of the clinics combined with a sense of professionalism.

Sustainability
We deliver efficient design solutions that address operating costs and emissions. By providing solutions that re-use and re-program materials and spaces, we suggest design elements and specification options with the implicit intent of making stores greener.

Our designers actively look and specify for products and fittings that promote energy saving and/or carbon reductions. For SILK we used TV1 laminate, a Polytech spec where products are manufactured from locally managed and renewable plantation pine. Through our modular and scalable concept for multi-format stores, we ensure project feasibility accommodates all facets of design direction and delivery.
This award celebrates innovative and creative building interiors, with consideration given to space creation and planning, furnishings, finishes and aesthetic presentation. Consideration given to space allocation, traffic flow, building services, lighting, fixtures, flooring, colours, furnishings and surface finishes.
More Details