LinktGO mobile tolling solution
[DRAFT]

Image Credit : Transurban/Outware Mobile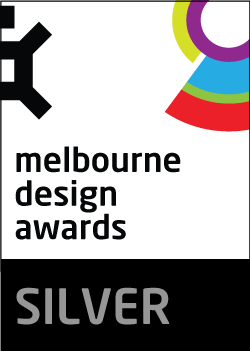 Project Overview
Most people – whether they're frequent or infrequent users or avoiders of toll roads – see tolls as a necessary evil, a resented tax, all take and no give. Exacerbating the situation is the fact that historically, toll payment methods have been limited and business-focused rather than customer-focused.

A world-leading innovation launched in October 2017, LinktGO is a GPS-enabled mobile app that gives customers seamless access to all Australian toll roads. Providing full transparency of trip details and costs, LinktGO puts control of payments in customers' hands, allowing them to see trips in real time and pay trip-by-trip using their smartphones, with no ongoing commitment.

For occasional toll road users, the available options feel like hard work. An account is too much commitment. Paying by toll invoice and buying a short-term pass both instill anxiety about paying on time. It's been too easy to "get into trouble," which can result in higher fees, infringement and unpleasant enforcement processes.

People lack the confidence to travel on toll roads, to not have to think about being covered and not worry about incurring high fees or fines.

At Transurban, an international urban toll road developer and operator, we recognised an opportunity to improve the customer experience – particularly for infrequent users, a group typically unfamiliar with toll roads. So we created LinktGO, a new paradigm in toll payments built on putting the customer first.

The real-time, transparent, pay-as-you-go model of LinktGO empowers customers to drive on toll roads on their terms – feeling confident and in control.
Organisation
Team
- Ajay Achar
- Fahad Akhtar
- Andrew Au
- Mark Byrne
- Tristan Burnside
- Michael Dalic
- Ted Fan
- Esther Halvey
- Damien He
- Ryan Hodgman
- Shefali Gautam
- Dale Godfredson
- Chris Hung
- Sophia Huynh
- Mac Korasani
- Samantha Kilian
- Dean Lane
- Miffra Lee
- Yejin Lee
- Monica Lewin
- Jose Gerardo Lievana Torres
- Michael Loo
- Japneet Madhok
- Shannon Malone
- Gurpreet Matharu
- Campbell McKay
- Aanchal Midha
- Anca Rosca
- Thomas Ruffie
- Joel Schmidt
- Dharti Taunk
- Harin Tennakoon
- Cameron Weir
- Lei Zhang
- Adamas Zhu
Project Brief
50% of Australian toll road drivers are infrequent users. The majority of this group doesn't have an existing toll payment arrangement and is reluctant to sign up for a tag or pass. They feel at the mercy of the system: paying for tolls is on the terms of the toll road provider, not the customer. It can be confusing, unnecessarily complicated and costly. Some may have an account but feel forced into it. Others don't want the hassle of signing up or the commitment of having one. Many default to waiting for a toll invoice, and as such, end up paying costly fees incremental to the tolls themselves. Then there are those who fear the on-ramp: How will I pay? Will I get a fine? It's all too hard – I'll just find another route.

Following a Human-Centred design approach, research told us drivers wanted easier ways to interact with toll roads, including the flexibility to pay a single toll without committing to an account. We saw an opportunity to improve the tolling experience for all.

We set out to create the only Australian toll road product that met the needs of occasional users: specifically, people who don't identify as toll road users, but when they do use them, want visibility, control and information.

We set out with two objectives:
1. To give infrequent customers the confidence to drive on toll roads freely and easily
2. To help customers feel in control of their toll road payments
Project Need
To appeal to the occasional user, we had to solve their three main needs:
1. Be an easy and immediate way to use and pay for toll roads, with a "no account" feeling
2. Give confidence that they're covered to drive at all times
3. Provide control and visibility of payments

We decided to create a digital-first experience, using a smartphone – something everyone has in their pocket – rather than a physical tag to create the tolling experience. So we created LinktGO, a GPS-enabled mobile app that allows drivers to see their toll travel in real time and pay trip-by-trip, with no ongoing commitment.

LinktGO introduces a new paradigm in toll payments, providing a "no account feeling" to those who don't want an arrangement but could benefit from one. It puts control in the hands of the customer, giving them a seamless and empowering way to access the entire Australian toll network:

- Start driving with just a number plate and credit card; no paperwork, no start-up costs and no tag needed
- Trip details are displayed in real time with helpful reminders when payment is due
- Pay trip-by-trip at the time of travel
- No toll notices - trips are recorded even if the phone isn't in the car or the battery dies
- Customers even have the power to reject a trip if it's not theirs, e.g. they were in a taxi

LinktGO is built on putting the customer first to deliver a convenient and seamless experience.
User Experience
We designed LinktGO with the occasional driver in mind. We ensured a low barrier to entry and high transparency via simple registration and detailed trip information, respectively. The app accommodates varied customer needs: among other features, it allows for multiple users using the same vehicle, a single user using multiple vehicles, and backdating vehicle registration.
In introducing a digital-first way to pay for tolls, we had to stand up a new business model. A distinct brand identity ensured the LinktGO proposition stood separate to Transurban's other payment options, providing clarity to customers. We implemented in-app customer service through Salesforce, replacing a traditional call centre.

We commissioned Outware Mobile as our app development partner. To observe the app's performance in the field and get feedback from real users, we released a beta version to 1200 people. Throughout the trial, Outware ran user testing sessions with participants to gather feedback and prioritise new feature development. Trial participants gave LinktGO an NPS score of +40 and a system usability score of 84.6/100 (benchmark 80).

The app follows Android and iOS design principles to ensure an intuitive experience. Simple icons, pre-filled form fields, and in-app hints ensure ease of use. Users receive reminder notifications when a payment is due to help them stay up to date. Regularly refreshed splash screen graphics, such as seasonal animation for Christmas, surprise and delight.

The app's user experience is being continually refined and new features continuously added based on user feedback, queries, and observed behaviour.
Project Marketing
LinktGO works on all Australian toll roads; however, we focused the marketing launch in NSW to leverage the equity already gained by the Linkt retail brand, launched there in May 2017.

The campaign had a singular creative theme targeting infrequent users, with separate executions speaking directly to commitment-phobes and those who wait for toll notices to pay for toll travel. The eight-week campaign comprised paid and earned elements:

• Pre-roll videos to introduce the product in an engaging format
• Radio ads aired during drive time for contextual relevance
• Mobile banners that clicked through straight to the app stores to facilitate downloads
• Search – targeting those looking to pay for tolls
• PR – positive articles in Smart Company, ITWire, and Marketing Mag, and a segment on Channel 7 news, seen by 2.5 million people
• eDMs – sent to previous short term toll pass customers
• Website with video – overview of the benefits of LinktGO and how it works

Consumer reception has been positive, with ratings at 4.1 in the Google Play Store and 3.5 in the Apple store. Customers highlight convenience and simplicity:

"The app tracked my trip perfectly and was very user friendly."

"Loved the app. I'm a new driver and this would be extremely helpful if I enter the toll road accidentally."

It's just hassle-free...no worries if I forget to buy a pass."
Project Privacy
The LinktGO app has been designed to allow users to sign up to the service using only the minimum amount of personal data required, namely their license plate number, mobile phone, and credit card details. As such, no additional user data is required or stored by the app.

Once a customer has registered to LinktGO, whenever the app is launched, it uses the smartphone's location services functionality to determine when the customer travels on a toll road. LinktGO doesn't record the geo-location of a customer's smartphone except when their smartphone is in the vicinity of a toll road. This location data is used solely for the purpose of constructing toll road trips and is stored securely on Australian servers.

The LinktGO app is PCI compliant and does not process credit card transactions directly; transactions are processed through banking institutions, with the app only storing the last four digits of a user's credit card to ensure that the user's financial privacy is maintained.
Digital - New Service or Application

This can be any new service or application from a start-up to an industry leader. It's not just bells and whistles we're after but true innovation, exceeding expectations and filling a void that had previously been open.
More Details