Clipsal Iconic Range Showcase
[DRAFT]

Image Credit : Fab Ferrante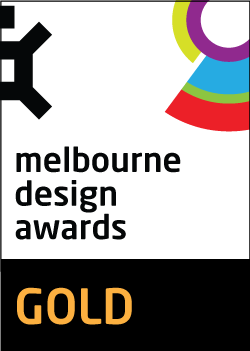 Project Overview
Clipsal Iconic is a cutting edge electrical accessories range, featuring customisable wall switches and sockets with in-built smart home technology. The Iconic range is the result of more than 76,000 hours of R&D and represents the largest product launch for Clipsal and Schneider Electric in the history of their partnership. Clipsal by Schneider Electric needed a way to showcase this new range in a way that would drive maximum engagement.
Project Commissioner
Project Creator
Team
Adam Griffith - Account Director
Chey Mose - Producer
Fab Ferrante - Designer
Frontend:
- Sarah Dam
- Artur Kot
- Michal Pierzchala
Developers:
- Abinav Chikara
- Darren Stahlhut
- Jessica Djauhari
- Jowen See
QA:
Rakhee Patel
Project Brief
The main goal of this project was to create a destination within the broader Clipsal site that would encourage electrical contractors, systems integrators, architects and builders to engage with the Clipsal Iconic product range and ultimately use it in their work. In addition, Clipsal wanted to create a community around the product, where customer conversations would drive sales, accelerate innovation and increase buyer confidence.

The main challenge associated with this project is that it had to be turned around very quickly to coincide with the launch of the Clipsal Iconic range. The website needed to be completed in just under two months.
Project Need
As well as launching the Clipsal Iconic range, Clipsal needed to have a template that could be flexible and extendable to support future ranges and update existing ranges.
User Experience
To showcase Clipsal Iconic, Get Started created a completely modular page design. This means that all elements of the page are separate entities within the CMS, so they can be displayed in any order or combination as required. Elements that are not needed for a particular range can easily be switched off. For example, while one range might feature a video demonstration of the products, another may not.

Prior to implementation of this modular page design, new ranges were presented through dedicated microsites, which had to be built from scratch and often resulted in broken user journeys. The new design facilitates much greater ease of adaptation for future ranges.

To achieve the client's goal of establishing a community around Iconic, Get Started created a Community section within the Iconic page. This section embeds a third party social tool called Juicer, which brings together tweets, YouTube and Instagram links and puts them onto a board.

The new Clipsal Iconic range page has delivered Clipsal by Schneider Electric's highest level of digital engagement for a new range to date. The page received over 25,000 unique visitors in the first 14 days, and each visitor spent an average of three minutes on the page experiencing the different content types.
Project Marketing
There was a significant push at the initial launch across social media. Around 80% of the site's launch traffic was driven through social.
Project Privacy
According to its Privacy Policy, Clipsal only collects the personal information that is necessary to lawfully and ethically carry on its business, to provide the information, products and services its customers and contacts request, to communicate efficiently with customers and contacts, to keep customers and contacts informed of products and services that are available, and to responsibly market its products and services. More information can be found at https://www.clipsal.com/Privacy-Policy.
The digital world has forever changed how we live our lives. We're looking for nominations that help us live better, smarter, have fun and just get more out of life whether that be cooking, gardening, renovating, shopping, dating, hobbies or searching for your first home.
More Details