Image Credit : Foliolio and Elizabeth Burns.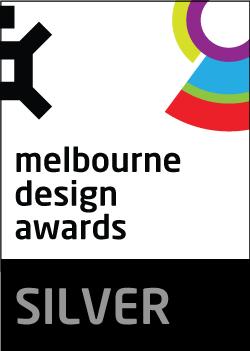 Project Overview
Windsor Terrace was a collection of premium apartments that embodied the timeless style of yesterday with the vibrancy and diversity of modern Windsor living.

We were tasked with creating a brand and suite of collateral for the project that would truly embody its unique attributes in such a way that they stood out in a crowded landscape and resonated with the target market.

What we eventually came up with exceeded our expectations, and that of the project team, actively contributing to the success of the sales campaign.

What did we do? Read on to find out.
Project Commissioner
Project Creator
Team
Lars Weisenberger - Creative Director/Copywriter
Cass Mackenzie - Senior Designer
Bianca Milani - Photographer
Ian Hickey - Account Director
Yanna Koutroulis - Account Manager
Project Brief
The brief on brand development for Windsor Terrace was really comprehensive, due to the immense passion of the core team, Topgan Group and Hayball Architects.

The building was to retain a heritage facade and that inspired the designers to create a building that embodied the classic style of Victorian era terrace homes, but with a contemporary twist. This contrast of old and new would combine to deliver a truly unique lifestyle experience within the vibrant, and highly sought after, Windsor landscape.

We found the notion of contrast really compelling. As we delved deeper into the building and the location, we found more and more examples of contrast that helped to define and shape the offering. It would become a central theme for the eventual campaign.

In developing the name of the building, we wanted to ensure that our theme of contrast was well represented. Windsor Terrace seemed apt as on the surface it located the building, as well as referenced the terrace house inspiration of the architects. On a deeper level though, it also addressed the notion of old and new contrast. Windsor was one of Melbourne's hottest suburbs, perceived by most as a progressive locale, offering the best in new art, food, shopping and all manner of amenity. Conversely, Terrace harked back to the history of the neighbourhood, when terrace homes brought a classic sense of beauty to every street.

When brought together, Windsor Terrace was the perfect union of classic style and modern life.
Project Innovation/Need
From a branding and identity point of view, we ensured that Windsor Terrace always remained true to its core essence whilst telling a story that would resonate with our target market.

The development logo is an essential part of any property campaign, however, we wanted to try and do it a little differently. To achieve that we opted for combination of computer generated type and hand lettering. This allowed us to visually realise the idea of olden new contrast that was so fundamental to the brand make up.

The notion of reinterpreting the standard requirements of a real estate campaign in a new way, was something we carried across everything we undertook.

Our marketing brochure became a broadsheet-style publication with editorial style content. Our video was inspired by indie style documentaries. The display suite was more like a gallery space. Anything we could do to change the expected experience for the consumer, whilst remaining functional and on brand, was explored.

We extended this concept into our advertising campaign, instituting items like water pressure stencils on the footpaths along Chapel and High Streets, directing people to the display. Understanding that our young professional target market would likely be out dining or shopping on the weekends when the display was open, rather than reading the newspaper or online, these directional stencils proved to be incredibly effective in generating visitation.

Ultimately, the combination of marketing materials produced, and the experience they provided, yielded excellent results.
Design Challenge
Without doubt our biggest design challenge with Windsor Terrace was ensuring that we stood out in a very crowded marketplace. The Windsor and Prahran neighbourhoods were filled with new apartment developments, each competing for purchasers in a changing environment.

We knew that we couldn't be effective if we simply created another real estate campaign, however, we also didn't want to create something gimmicky just to garner attention.

The unique nature of the identity we created, combined with the less conventional manner in which we connected it to our audience, meant that we were able to differentiate ourselves from the pack.

Another challenge we encountered during the design process was balancing all the attributes we needed to bring to the brand (classic style, modern edge, premium nature, vibrant lifestyle) without falling into one category over the others.
User Experience
The unique feel of the Windsor Terrace brand made it a campaign that our target audience wanted to engage with. It sold the development and location in a manner that was less "real estate" and more engaging. This content combined with the inherent quality of the production items throughout, meant that we were able to cut through in the stacked marketplace and sit top of mind for potential purchasers.

Ultimately, when selling property, it is quite difficult to ascertain the impact of a brand or individual promotional items on purchasers. However, the feedback on the Windsor Terrace campaign from both the public and the sales team illustrated clearly to us that it connected with the target market and was actively contributing to the sales process.

Currently Windsor Terrace is 80% sold, which is a terriffic result for all involved.
Marketing - Branded Experience

This award celebrates creative and innovative design for branded experiences intended to persuade an audience to purchase or take some action upon products, ideas or services. Consideration given to the technical, conceptual and aesthetic elements, user experience, audience engagement and message delivery.
More Details