Image Credit : Lynton Crabb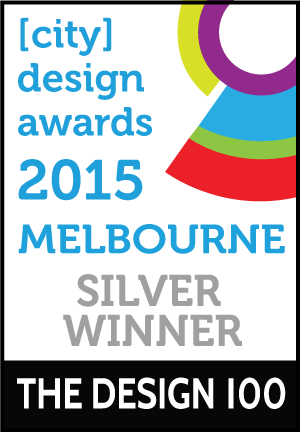 Project Overview
Toorak Park by Lend Lease was a new 466 home community in one of Melbourne's most affluent and established suburbs, Armadale. Hoyne created a thoughtful campaign that elegantly communicated the true value of Toorak Park and how easily it fit into the fabric of Armadale.
Project Commissioner
Project Creator
Team
Dan Johnson: Strategy and Creative Director
Nichole Trionfi: Design Director
Bridget Waddel: Designer
Melita Brown: Account Manager
Jacqui Byron: Copywriter
Richard Hollins: Finished Art
Project Brief
Toorak Park needed campaign to communicate the quality, vision and craftsmanship of this beautiful project and engage both buyers and the local community in the benefits of the development and a perfectly executed brochure would assimilate this strategy.
Project Innovation/Need
Armadale is one of Melbourne's oldest, most established neighbourhoods. Residents of stately family homes are looking to downsize but stay in the area whilst a new community of active younger professionals is also keen to call it home – enter Toorak Park. The target audience for Toorak Park shares qualities of worldliness, discernment and high expectations.

The brochure's design and format is grand, in keeping with the quality and scale of the apartments. Our design reflected this by presenting both 'big picture' depictions of Toorak Park along with a smaller, hidden section, inserted within. An editorial approach was taken to photography, layout and content. In the 'hidden' section the reader goes behind the scenes to discover the small streets and local provedores of the area. In the main section the impressive team of architects and designers responsible for the project were given great scope to describe their inspiring visions.

Design Challenge
When Hoyne came on board there was already tension building on how the new community would fit into one of Melbourne's most affluent and established suburbs. Hoyne directly addressed these concerns in the branding and overall campaign, albeit by highly sophisticated and creatively subtle methods, we mitigated these grievances, pitching the new Lend Lease community as a modern asset for Armadale in general.
Effectiveness
Sixty per cent of the apartments were snapped up on the opening weekend of sales for Toorak Park and over 75 per cent of the project is now sold.

Graphic Design - Publication

This award celebrates creative and innovative design in the traditional or digital visual representation of ideas and messages. Consideration given to clarity of communication and the matching of information style to audience.
More Details