Image Credit : Bai Jiwen Courtesy of DP Architects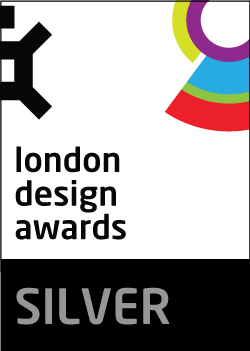 Project Overview
Our Tampines Hub (OTH) is one of Singapore's first integrated town hub. Envisioned as a 'place of many places', its design aims at enabling and empowering residents to enrich their lives through the activities and programmes of their choice at this lifestyle destination. With more than a dozen government stakeholders under one roof providing over 30 community, sports, cultural, civic and lifestyle facilities, OTH champions a refreshing model of integration for greater spatial efficiency through co-location and co-sharing facilities. It also promotes exciting opportunities for synergistic collaboration between stakeholders, primarily to further enhance the daily lives of Tampines residents.
Project Commissioner
Project Creator
Project Brief
Strategically located at the heart of Tampines Town Centre and well served by major vehicular and pedestrian arteries, OTH has been designed to sensitively respond to surrounding context, from form and massing to how it relates and integrates surrounding networks of nodes and modes of connectivity. Seen as part of a larger Tampines heartland, OTH has been planned to weave in existing networks, to further enhance connectivity that is not only efficient, but highly experiential for the Tampines community. As an epicentre of community, sports, culture and recreation, OTH is poised to be an integral part of the new residential fabric that forms a key everyday destination for the enjoyment of Tampines residents from all walks of life, regardless of age and interests.

A people centric gathering place, OTH offers a dynamic, open and sustainable environment for all. Rendering a new community landscape of Tampines, it weaves together different facets of the community encompassing Civic and Social, Sports and Recreation, Arts and Cultural as well as Commercial into a union of unique Tampines landscapes. Integrating and aligning to the established programmatic softwares within Tampines, its 5 programmatic themes are Creative, Green, Active, Learning and Caring Tampines. OTH is envisioned as a vibrant and interactive one stop service hub in an integrated community complex.
Project Innovation/Need
The design of OTH allows the exploration of new concepts of intensification, optimisation and integration. It brings together multiple agencies and transforms the original site of single-use stadium and sports hall into a wider array of enhanced sports facilities. It also hosts additional ones such as the town square (dual-use as FIFA football pitch), a regional library, a hawker centre, performing art theatre, myriad of community activity spaces, arts and dance studios, F&B, lifestyle shops and more.

The design further celebrates these adjacencies by creating interlocking programmatic volumes, driven by synergies, to allow stakeholders to explore fresh ways to co-locate, co-share and collaborate synergistically in hardware and software. Some examples are the reorganisation of community club facilities that are strategically distributed development wide, integrated within components such as library, introducing a playground in the children's reading area, a wellness centre located in the health cluster to synergise with adjacent community medical centre, and a Sports Science institute alongside a Town Square that can be used as a football pitch. This design strategy encourages the shift away from silos, ultimately aiming to serve residents better, by creating more legible, coherent and user-friendly environments.
Design Challenge
As a borderless community compound, a highly porous ground floor is imbued with community programmes, with elevated streetscapes weaving various clusters in different materials and textures, adding interest and presence. Residents can approach the development in several ways, especially cycling. This reinforces Tampines' identity of Singapore's first cycling town.

OTH also features a series of interwoven networks of creative, sports and community activities which stitches the various programmes throughout the site together. It also has a characteristic sheltered community pedestrian street (OTH Festive Walk) that runs from east to west through the heart of the hub, connecting the residents from Tampines Central to the Central Par and bringing further bustle and lease of life to the Tampines locale.

To ensure full inclusivity, OTH is also designed towards the highest benchmark of Universal Design.
This entails universally friendly features provided site-wide, such as ramps, comfortable public staircase treads and risers, inclusive playgrounds, kids-friendly railing design, handicapped lifts accesses and elderly-friendly toilet design found throughout the site.
Sustainability
OTH is conceived as a large and integrated green infrastructure, sustainably designed with green in look and in heart. Extensive green walls, accessible sky terraces and roof top gardens are designed for leisure and enjoyment, walks and jogs as well as eco-community farming. Besides utilising solar PV roof to harness renewable energy sources, latest techniques as such wormeries and food waste recycling technologies like eco-digestors are introduced and showcased in the development to cultivate greater environmental consciousness. These features in OTH aim to develop a self-sustaining and holistic ecosystem of active and sustainable living, with an ecological mind set of reducing carbon footprint and impact to our environment, to reflect the aspiration of a truly responsible social construct in green-ware and heart-ware too.
Interior Design - International Public or Institutional

This award celebrates innovative and creative building interiors with consideration given to space creation and planning, furnishings, finishes and aesthetic presentation. Consideration also given to space allocation, traffic flow, building services, lighting, fixtures, flooring, colours, furnishings and surface finishes.
More Details