The Gleneagles Hotel
[DRAFT]

Image Credit : Gareth Gardner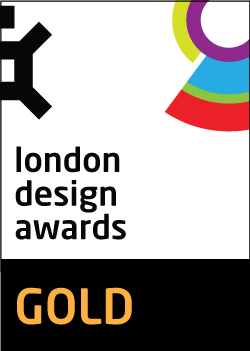 Project Overview
When Ennismore took over Scottish icon The Gleneagles Hotel, the brief was, as Ennismore CEO Sharan Pasricha told Sleeper magazine, to create 'elegant and contemporary interiors that would enhance the guest experience while respecting Gleneagles' heritage and Scottish identity……. adding that the brief to designers was very much about evolution, rather than revolution.'

Goddard Littlefair created around 30 suites and guestrooms as part of the new refurbishment, plus interlinking corridors and lift lobbies, as part of the first phase of the redevelopment of this iconic country estate, set beneath the beautiful Ochil Hills and which has been a luxury destination for nearly a century.

Five bedroom concepts were created for the scheme and Goddard Littlefair Director & Co-founder Jo Littlefair commented: 'We wanted the rooms to reflect that sense of emotional uplift via a warm, welcoming and reviving feel, with true five-star luxury communicated via highly individual room treatments, with different room design concepts and one-off touches in every single room, as well as via layering, texture and plenty of visual interest and intrigue, so that guests feel they have a continual sense of discovery during their stay and spot something different each time they visit.'

The lift lobbies and corridors had to marry together all the different room concepts, tying in with the idea of an evolutionary design with a strong sense of place, of discovery and of enjoyment for guests. As Sharan Pasricha explained to Hospitality Design magazine in the USA – 'The brand had become incredibly serious over the years, and we're on this ambitious journey to bring back a bit of fun.'

Project Commissioner
Project Creator
Team
Goddard Littlefair is a London-based, luxury interior design studio, established in 2012 by Martin Goddard and Jo Littlefair. The companys talented, international team works on multi-award-winning hotel, hospitality and spa projects across the globe, as well as high-end residential schemes.

Our ethos is about combining aesthetic perfectionism and boundless curiosity with a team-playing, service-driven attitude. As the Irish Times said, The firms unique selling point is the ability to knit smart, sensual design with a healthy dose of pragmatism.

Goddard Littlefair is currently working on some of Londons most high-profile residential developments, including One Park Drive (within the new Herzog & de Meuron building), Southbank Place, South Bank Tower, Ebury Square, Grosvenor Waterside, Kensington Row, the Corniche, Merano and Canaletto Buildings, as well as on luxury spa projects in London, Prague and Tripoli and hospitality/hotel projects for Corinthia, Intercontinental, Principal, Cadogan, London & Regional and Hilton Hotels in London, Glasgow, Edinburgh, York, Berlin, Mnich, Vienna, Budapest, Lisbon, Cologne and St Petersburg.
Project Brief
When Ennismore took over Scottish icon The Gleneagles Hotel, the brief was, as Ennismore CEO Sharan Pasricha told Sleeper magazine, to create 'elegant and contemporary interiors that would enhance the guest experience while respecting Gleneagles' heritage and Scottish identity……. adding that the brief to designers was very much about evolution, rather than revolution.'

Goddard Littlefair have designed suites and guestrooms plus interlinking corridors and lift lobbies, as part of the redevelopment of this iconic country estate, which has been a luxury destination for nearly a century. Five bedroom concepts were created for the scheme and Goddard Littlefair Director & Co-founder Jo Littlefair commented: 'We wanted the rooms to reflect that sense of emotional uplift via a warm, welcoming and reviving feel, with true five-star luxury communicated via highly individual room treatments, with different room design concepts and one-off touches in every single room, as well as via layering, texture and plenty of visual interest and intrigue, so that guests feel they have a continual sense of discovery during their stay and spot something different each time they visit.'

The lift lobbies and corridors had to marry together all the different room concepts, tying in with the idea of an evolutionary design with a strong sense of place, of discovery and of enjoyment for guests. As Sharan Pasricha explained to Hospitality Design magazine in the USA – 'The brand had become incredibly serious over the years, and we're on this ambitious journey to bring back a bit of fun.'
Project Innovation/Need
To ensure the designs met the brief to be evolutionary in nature, the guestrooms and corridors were designed to look as if they had had a degree of previous history, with a collection of art and accessories, for example, that gave the impression of having been accrued over time.

Artwork is made up of illustrations and prints with an outdoor pursuit theme – horses and golfing images, for example, or pieces based around the sporran. 'The acres of corridors on the guestroom floors have also been given the Goddard Littlefair treatment. Underfoot, a bespoke carpet features Celtic motifs based on an ancient Persian pattern, while lanterns from Heathfield & Co. guide the way. A selection of art hanging from antique brass chains adds interest.'
(Sleeper Magazine)

Bespoke furniture, fabrics, art and accessories ensure every single guest room is unique and that the room is a continual source of discovery and delight for guests. Further bespoke attention to details comes in the bathrooms, with Martin Goddard of Goddard Littlefair going to Italy to hand-pick all the marble. For the three suites, the bathroom flooring is in a diamond-shaped marble pattern in honed Nero Marquina, juxtaposed with a white Carrara marble, whilst marble wall tiles in this bathroom were designed in a mini-hexagonal format. The bathrooms also feature ornate mirrors with an antique finish to communicate a timeless feel that tallies with the building's age and the brief for an evolutionary design.

Design Challenge
The design team faced all the challenges one would expect from a listed property, which had undergone a lot of wear and tear and had lost some essential essence and character along the way. The five different room concepts were designed to look as if they had had a degree of previous history, with a collection of art and accessories, for example, that gave the impression of having been accrued over time. Art consultants ARTIQ worked closely with the Goddard Littlefair design team to source the perfect artworks for each room and concept, with all the art paying reference to a strong sense of place and linking to the Scottish countryside, country life and outdoor pursuits.

Practicality was vital for the lift lobbies and corridors. Charlie North, Design Director of Ennismore, commented on operator practicality: 'Hotel design brings challenges of style vs substance, and cost vs durability. We always ask our design teams to think practically about all the materials we use from soft furnishings like carpets and fabrics, to hard finishes like natural stones and timbers.

Even the specification of the paint is carefully chosen so it can be easily touched up and repaired, as is required in heavy traffic areas. This is particularly problematic in corridors and entrance doors which are knocked by suitcases on a daily basis!

The design is meticulously thought-out, and comes from years of training and experience to find the right balance.'

Sustainability
We worked with all listed features and stipulations and, wherever possible, retained and enhanced original features such as paneling, moldings and fireplaces in the guestrooms, as well as ensuring as much LED and low-energy lighting usage as possible.

A sense of place was also underlined by working with local craftsmen, fabric producers and upholsterers wherever possible, referencing the many classic fabrics Scotland is renowned for, supporting Scottish businesses and paying respect to long-standing links between the hotel and particular manufacturers. All accessories in the guestrooms, lobbies and corridors were antique and hand-selected by us from antique markets across the country for this project.

Interior Design - Hospitality

This award celebrates innovative and creative building interiors, with consideration given to space creation and planning, furnishings, finishes, aesthetic presentation and functionality. Consideration also given to space allocation, traffic flow, building services, lighting, fixtures, flooring, colours, furnishings and surface finishes.
More Details