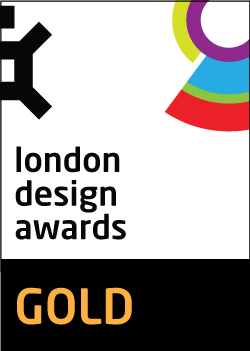 Project Overview
Apple Dubai Mall is reinventing the traditional introverted idea of mall-based retail as a more outward looking experience that engages with the spectacle of urban life. Its design is a highly innovative response to the culture and climate of the Emirates, while also demonstrating Apple's pioneering ambition to create inspirational civic spaces for all.

Located in Dubai Mall – one of the most visited urban centres in the world, attracting over 80 million visitors every year since 2014 – the new Apple Dubai Mall occupies the most pivotal position in the city, alongside the iconic Burj Khalifa and overlooking the famous Dubai Fountains. Spanning over two floors, it embraces the theatre of the fountains with a sweeping 186-foot (56.6 metre) wide and 18-foot (5.5 metre) deep terrace – a first for any Apple Store – with unparalleled views of the spectacular setting and the incredible choreographed display.
Project Commissioner
Project Creator
Project Brief
The design of Apple Dubai Mall is a celebration of the sun, using the abundant daylight to create a special ambience within. Reinterpreting the traditional Arabic Mashrabiya, innovative, 'Solar Wings' gently shade the outside terrace during the day and open majestically during the evening to reveal the 'best seat in the house' with a breath-taking view of the waterside promenade and fountains. With their movement path inspired by a falcon spreading its wings, the 'Solar Wings' are in itself a theatrical experience – an integrated vision of kinetic art and engineering. The wings have been carefully crafted to inspire delight, a delicate combination of form and function.
Project Innovation/Need
Apple stores are seen as a modern-day town squarea, where visitors come to shop, be inspired, learn or connect with others in their community. And what better place to come together than overlooking Dubai's epicenter, where the Dubai Fountain, Burj Khalifa and Dubai Mall meet.

Design Challenge
Like many of Apple's other significant stores, Apple Dubai Mall aims to be open and transparent, blurring the barriers between inside and out, to erase the boundaries between the store and the community. To mitigate Dubai's climate, Foster + Partners designed eighteen 37.5-foot-high motorized "Solar Wings" that respond to the ever-changing environmental conditions. When the sun is at its hottest they cool the store, and in the evenings they open to welcome everyone to the public terrace. Inspired by the the traditional Arabic Mashrabiya, each "Solar Wing" is locally fabricated from 340 carbon fiber reinforced polymer rods, and at 180 feet wide, the 18 panels make up one of the world's largest kinetic art installations.
Architecture - Commercial - Constructed

This award celebrates the design process and product of planning, designing and constructing form, space and ambience that reflect functional, technical, social, and aesthetic considerations. Consideration given for material selection, technology, light and shadow.
More Details