Modular Farm System
[DRAFT]

Image Credit : Modular Farms Australia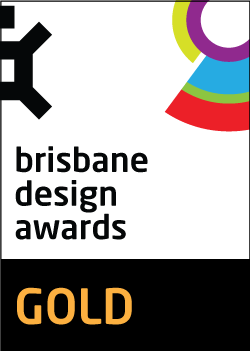 Project Overview
Modular Farm System is a complete indoor vertical farming system capable of producing fresh, healthy plants virtually anywhere in the world, in any climate.
Organisation
Project Brief
Designed specifically for the diverse Oceanic climate and built in Brisbane, the Australian Modular Farming System has been designed to support farmers from remote isolated communities to complex urban centres. Capable of either operating as a supplement to traditional farms or as an independent and self-sufficient business of its own, the Modular Farming System contains a fleet of eight modules that can extend the functionality of any farm to meet any Oceanic agricultural need.
Project Innovation/Need
Built from the ground up, focused on plant health and plant health alone, every aspect of the design, from the HVAC controls to the custom LED lighting technology, to air flow, to the hydroponic system controls are designed in order to ensure plants grow as quickly and as perfectly as possible.

Healthy plants mean farmers can grow and sell more greens from this container than a same sized 40 foot shipping container. The container farm is custom built with insulated composite panels to ensure it can be located in any climate on earth, from Arctic cold to Saharan heat.

The system is designed to include add-on modules to help farmers expand their business, or to help make the farms more sustainable; a scalable and interconnected farm system built to accommodate virtually any-sized growing operation.

These add-on modules include:

The Vestibule Module, which allows farmers to walk from one module to another without altering the controlled temperature in each. Farmers can operate in different areas without stepping outside, meaning the module acts as a climate barrier for crops. Climate control is crucial as it results in a more consistently uniform and productive crop yield. A well-maintained climate system reduces energy consumption by up to 50%.

The Macro Module, which is a high-producing module that allows farmers to increase growing capabilities by up to 125%. It is powered by 300 ZipGrow towers, all packed into the same footprint as the Primary Module. This unit is configured to focus almost entirely on production and plant growth.



Social design applies a design methodology and intervention to tighten the social fabric that holds us together. Addressing issues of social inequality, such as poverty or social isolation, social design is the pathway to a more just and sustainable society.
All systems are designed to serve a purpose – and that purpose is to serve people. Systems design optimises systems performance by systematically focusing on the human component - human capacities, abilities, limitations and aspirations.
More Details