Mini Prep – Educational App for Kids
[DRAFT]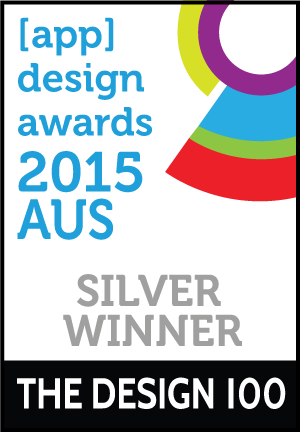 Project Overview
For mini people
Anyone who's spent time with children understands their amazing capacity for learning. With every new and extraordinary experience, they seem to grow in front of our eyes.
As adults, it's our responsibility to provide our children with the most stimulating and positive learning experiences. That's where Mini Prep comes in.
Created by passionate early childhood teacher Sally, this online early learning studio is an enriching, encouraging and empowering learning tool for 2 to 6 year olds, it stimulates the child's desire to learn, recall and re-play, while developing their skills in numeracy and literacy.
Project Commissioner
Project Creator
Team
Robyn Smart & Corey Keene
Project Brief
The Mini Prep team have developed an online ecosystem that helps kids develop in a way that's safe, stimulating and fun. Designed to give encouragement and praise – while reinforcing self-confidence – Mini Prep deliberately avoids the potentially negative notions of success and failure.
In this unique stage of life, each member of our little community is deserving of encouragement and praise while they're exploring their ever-expanding world. With Mini Prep, children can develop their confidence and a positive self-esteem to make choices and decisions about their own play and actions.
Mini Prep is aimed at toddlers aged 2 to 5, and comprises 3 interactive games based on colours, numbers and the alphabet, building on important learning skills, and encouraging learning through play. For the more advanced toddler who can be challenged by progressing beyond the first stage, where randomly selected numbers or letters are to be identified and placed in their correct location. The toddler will find it easy to recognise when they have made a correct selection to the task, and then is rewarded for completing each level, though failure to progress has no negative repercussions. Repetition of the tasks will reinforce memory of the correct colours, numbers and letters, and their skill (and speed) at achieving this will become obvious. The alphabet component teaches the toddler both letter recognition and general phonetic pronunciation of each letter, along with a visual example of the use of the letter.

Project Need
User Experience
It was important that the app was designed with toddlers in mind. It needed to be easy to use, to have clear instructions and be bug free to avoid frustration. The app is simple to use, allows reviewing of the components, then provides an opportunity to practice them.

Quality
The design and build quality was important to this project to ensure it stands out amongst other kid apps. The overall design and build is of high quality and well suited to its intended audience of toddlers and pre-schoolers.

User Experience
It was important to make the app very easy to play. We had to consider that some kids may not have the exact touch accuracy to move elements across the screen. We designed the app to be as user-friendly as possible. While testing the app we had to test different types of touch movements to try to predict the actions of toddlers and pre-schoolers to see if there would be any errors or frustrations. The app was also tested in Beta version with young toddlers.
The use of voice overs and visual instructions help guide the user on what the games are about and what they need to do.

Project Marketing
We are marketing the game through website, social media, forums and advertising in magazines and newspapers. We have also got reviews done by popular children blogs and kids app awards. The app was highly reviewed by Babyology and received a 4.3 star rating by 'Best Apps for Kids'. This review was distributed to their network as well as their competition give aways to help promote the app. We are also talking to several Pre-Schools and getting them to trial the app with their students.
Project Privacy
Privacy is very important when it comes to children's apps. We ensured that privacy was a priority when building this app. Mini Prep is extremely child-friendly with no external links, no social media, no in-app purchase, no 3rd party ads and no data capture. Mini Prep recently received a 5 star rating for child friendliness by 'Best Apps for Kids'.
Apps have an enormous impact on our family lives - from the games we play, parenting guides, researching our family tree, childhood development and education to even looking after our pets. We're looking for apps for use in our family lives - whether it be work, rest or play.
More Details